Staff Senate Elections Begin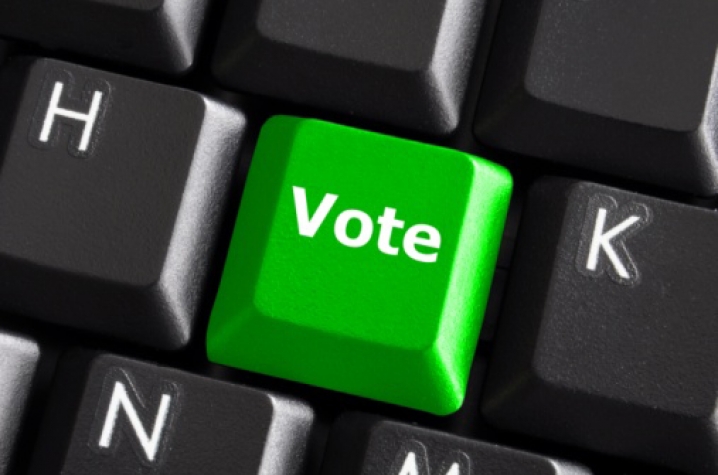 LEXINGTON, Ky. (May 18, 2011) -- Staff Appreciation Day and Fun Night mark the beginning of the University of Kentucky Staff Senate's current election on Thursday, May 19. 
Candidates are running for the July 1, 2011, through June 30, 2014, term. 
Eligible staff employees who are attending Staff Appreciation Day at the UK Student Center may stop by the voting area located on the first floor of the Student Center to vote for their candidate.  Precinct and candidate listings will be available as well as up to 10 laptops to keep voters moving through the area and on to other Staff Appreciation Day activities. Voting begins Thursday at 8 a.m. and continues through 2 p.m. 
For those unable to attend Staff Appreciation Day, eligible staff employees can vote online May 19 through 5 p.m. Thursday, June 2.  Results from the election will be announced Monday, June 6. 
For more information, contact Ann Livingstone, chair, Elections Committee, or Holly Clark, Office of the Staff Senate, or visit the Staff Senate website at www.uky.edu/staffsenate/.