Student Clothing Swap Set Nov. 8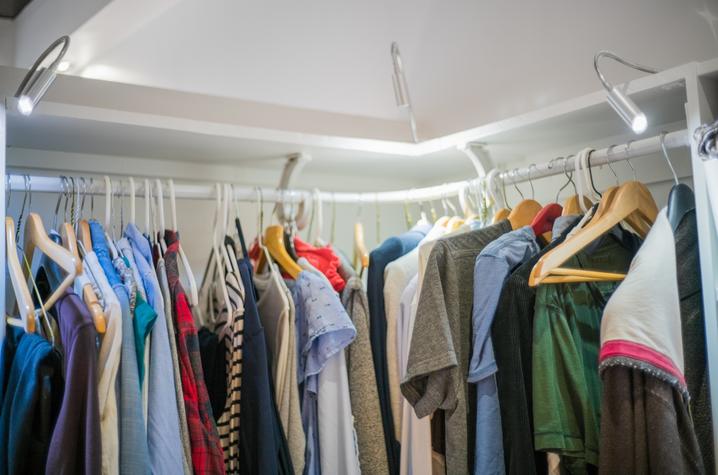 LEXINGTON, Ky. (Oct. 29, 2018) — A Clothing Swap for University of Kentucky students is slated 3-6 p.m., Nov. 8, in the Dinkle-Mas Suite for LGBTQ* Resources in the Bill Gatton Student Center. Organized by The Queer Project, a student group, the Clothing Swap was created to support a variety of diverse students, including LGBTQ* students and low-income students. 
The Clothing Swap will connect students to key resources by "granting access to gender-confirming clothing in a fun, communal way," said Lance Poston, director of institutional inclusion and community engagement in the Office of the Vice President for Institutional Diversity and director of the Office of LGBTQ* Resources and the Center for Graduate and Professional Diversity Initiatives.
"LGBTQ* Resources is proud to support Queer Project's Clothing Swap and the connected Pass It On Closet that operates year-round as a way to empower student leaders and connect students who have unique clothing needs with resources that help meet those needs," Poston said.
The goal, he said, is for individuals to experiment with their own personal style and expression through wardrobe in a supportive environment.
Attendees are encouraged to bring clothes to swap, but all who need help presenting as their authentic selves or accessing clothing are encouraged to come.
The Clothing Swap will be followed by a general organization meeting of the student group.
Donations of new and gently used clothing for The Queer Project's Pass It On Closet are accepted when the Office of LGBTQ* Resources is open, 8 a.m. to 7 p.m. Mondays through Thursdays and 8 a.m. to 5 p.m. Fridays.
For more information, contact The Queer Project at queerproject1@gmail.com or the Office of LGBTQ* Resources at lgbtq@uky.edu.