Writer, Geographer, Performer Carolyn Finney to Speak at Women Writers Conference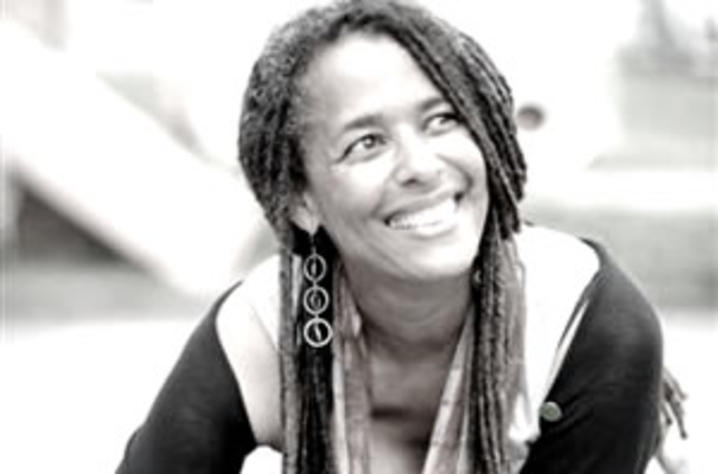 LEXINGTON, Ky. (Sept. 6, 2018) — This year, former University of Kentucky geography professor Carolyn Finney will be the speaker for the Sonia Sanchez Series at the 40th annual Kentucky Women Writers Conference. The conference will take place Sept. 13-16, at the Carnegie Center for Literacy and Learning and other Lexington venues. Finney's free public talk will begin 7 p.m. Thursday, Sept. 13, at the Lyric Theatre and Cultural Arts Center, located at 300 East Third St.
The Sonia Sanchez Series honors the poet Sonia Sanchez and her many visits to Lexington with a focus on artists and issues relevant to the black community. Finney, this year's featured presenter, will speak about her acclaimed book, "Black Face, White Spaces."
Finney is a writer, performer and cultural geographer. She focuses on issues related to identity, difference, creativity and resilience. Finney explores how people's differences impact their decision-making when it comes to addressing environmental issues. Her work is focused on developing greater cultural competency within environmental organizations and institutions, challenging media outlets on their representation of difference and increasing awareness of how privilege shapes who gets to speak to environmental issues and determine policy and action.
A previous member of the U.S. National Parks Advisory Board, Finney worked with the National Park Service in engaging in relations of reciprocity with diverse communities. She has appeared on MSNBC and NPR and has been interviewed for numerous newspapers and magazines.
In 2014, Finney's book "Black Faces, White Spaces" was published by University of North Carolina Press. Her book examines the historical roots and present status of the relationship between African Americans and the environment. She argues for the need to enlarge African-Americans' roles in environmental organizations as well as in policy-making. With the current political debate of climate change Finney stressed how climate change continues to disproportionately affect people of the color worldwide.
Kentucky Women Writers Conference Director Julie Kuzneski Wrinn is excited to have Finney's voice added to this year's roster of speakers at the conference.
"Recently, New York Times Magazine devoted an entire issue to one article, 'Losing Earth,' a history of climate change science and policy battles in 1979-89," Wrinn said. "After spending some time with Carolyn Finney's work, I can't help wondering if the events chronicled in 'Losing Earth' would have unfolded differently if the cast had been more diverse."
General admission for the Kentucky Women Writers Conference with workshop tickets is $200, general admission without a workshop is $125 and student tickets are $30.
The conference will also present several free events open to the public, including:
public lecture "Why People Still Read," by novelist Mary Gaitskill, beginning 7:30 p.m. Friday, Sept. 14, at the Lyric Theatre;
Wild Women of Poetry Slam featuring Safia Elhillo, beginning 7:30 p.m. Saturday, Sept. 15, at the Pam Miller Downtown Arts Center; and
"Stars of the Commonwealth: Readings" by Erin Chandler, Leesa Cross-Smith and Sarah McCartt-Jackson, beginning 10 a.m. Sunday, Sept. 16, at the Carnegie Center.
A program of the UK College of Arts and Sciences, the Kentucky Women Writers Conference is the longest running literary festival of women in the nation. It is sponsored by sQecial Media.
For more information on Carolyn Finney or to register for the Kentucky Women Writers Conference, visit online at www.kentuckywomenwriters.org.
UK is the University for Kentucky. At UK, we are educating more students, treating more patients with complex illnesses and conducting more research and service than at any time in our 150-year history. To read more about the UK story and how you can support continued investment in your university and the Commonwealth, go to: uky.edu/uk4ky. #uk4ky #seeblue