Annual Derby Eve Gala to Benefit UK's Barnstable Brown Kentucky Diabetes and Obesity Research Center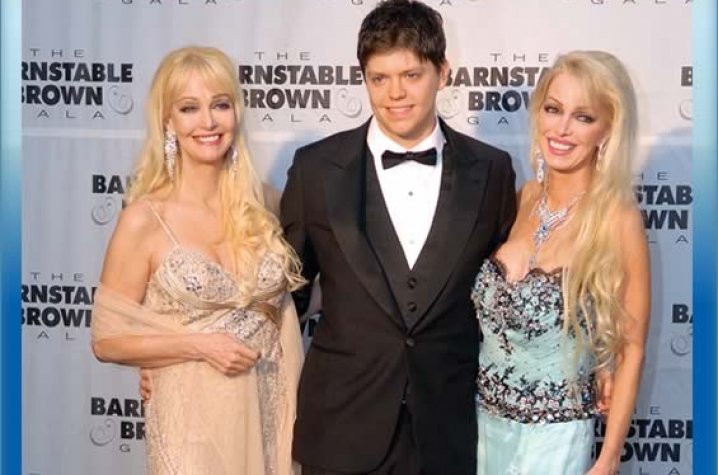 LEXINGTON, Ky. (April 16, 2014) – The Annual Barnstable Brown Derby Eve Gala, benefiting the Barnstable Brown Kentucky Diabetes and Obesity Research Center at the University of Kentucky, will be 8 p.m., Friday, May 2 in Louisville.
During the past eight years, the gala has raised more than $9.6 million for the nationally and internationally recognized Center of Excellence in diabetes and obesity research at UK. The Barnstable Brown Kentucky Diabetes and Obesity Research Center unites clinical care, research, education and advocacy to provide a comprehensive program to improve the lives of people living with diabetes.
Research at the center focuses on prevention and treatment of diabetes and targets end-organ complications of diabetes and moves from the laboratory to the clinical research center and ultimately to the clinical setting when treating patients.
The gala, which originated two decades ago, was founded by twin sisters Patricia Barnstable Brown and Priscilla Barnstable, along with Patricia's late husband Dr. David E. Brown who passed away from complications of the disease in 2003.
The star-packed gala, known for its musical extravaganza, has released its celebrity lineup which includes Kings of Leon, Lily Aldridge, Miranda Lambert, Ann and Nancy Wilson of Heart, Boyz II Men and Tom Brady.
Guests also will include:  Kix Brooks, Dierks Bentley, Aaron Rodgers, Gene Simmons, Shannon Tweed, Richie Sambora, Stephen Amell, Bode Miller, Morgan Miller, Clay Walker, Pete Wentz, Salt-n-Pepa, Darryl "DMC" McDaniels, Mary Wilson of the Supremes, LeeAnn Womack, Josh Henderson, Johnny Gill, My Morning Jacket, Terry O'Quinn, Jennifer Holliday, Travis Tritt, Taylor Dayne, Joey Fatone, Montgomery Gentry's Eddie Montgomery, Tracy Byrd, Jason Dufner (guest of the PGA), Wes Welker (Denver Broncos), Randall Cobb (Green Bay Packers), Vince Wilfork (New England Patriots), Larry Birkhead, Olivia Henken, Jodie Meeks (University of Kentucky, Los Angeles Lakers), Doron Lamb (University of Kentucky, Orlando Magic), Kris Humphries (Boston Celtics), Charissa Thompson (Fox Sports), and Stephen Van Treese (University of Louisville).
"Our 26th year is going to be extraordinary," said Patricia Barnstable-Brown "It'll be one for the history books." For more information about the gala, call 502-491-6778.