de Leeuw Graduates from Executive Leadership Program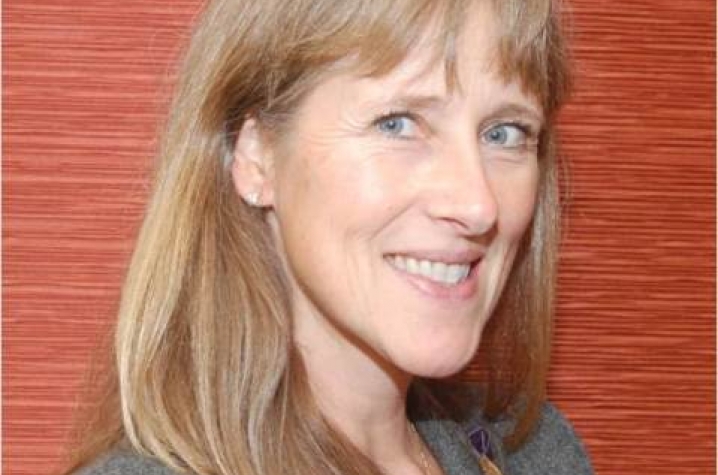 LEXINGTON, Ky. (May 17, 2013) − Dr. Reny de Leeuw, associate professor and chief in the Division of Orofacial Pain at the University of Kentucky College of Dentistry, recently graduated from the Hedwig van Ameringen Executive Leadership in Academic Medicine (ELAM) Program at Drexel University College of Medicine. The 18th graduating class of Fellows joins a diverse community of more than 770 alumni leaders that represent more than 180 medical, dental, and public health schools from around the world.
ELAM, established in 1995, is the only in-depth national program dedicated to preparing senior women faculty at schools of medicine, dentistry, and public health to move into positions of institutional leadership. The intensive fellowship encompasses executive education, personal leadership assessments and coaching, and networking and mentoring activities aimed at broadening perspectives, building new capacities, and encouraging professional connections. Program assignments, both group and individual, provide opportunities for applying and exercising leadership skills in a variety of situations and settings.
The year-long fellowship concluded in April with the capstone event, the 2013 Leaders Forum. This event, which brought together the Fellows and their deans or other senior officials, featured a poster symposium highlighting the Fellows' Institutional Action Projects. These projects were conducted at their home institutions and designed to address an institutional or departmental need or priority.
"The members of the Class of 2012-2013 came to us as strong scholars with great potential as leaders; over the course of the year, they took on each new challenge as an opportunity to expand their abilities and effectiveness as leaders," said Dr. Diane Magrane, director of Drexel University College of Medicine's International Center for Executive Leadership in Academics, which hosts the ELAM program. "The quality of the Institutional Action Projects these fellows conducted was exceptional, and demonstrates how the lessons of ELAM and the support of executive mentors can leverage the talent of these leaders to advance projects that will have lasting impacts on their organizations and the communities they serve."
ELAM's mission is to increase the number and impact of women in senior academic leadership positions. From there, these new appointments will help change the culture of academic health organizations in becoming more accepting of different perspectives and more responsive to societal needs and expectations. ELAM's graduates currently serve in numerous leadership positions at the majority of U.S. and Canadian academic health centers, including:
• Nine of the 20 current women deans at U.S. medical schools
• Six of the nine women deans at U.S. dental schools
• Two of 14 women deans at U.S. public health schools
• In addition, 4 ELAM graduates are deans of U.S. graduate schools 
Media Contact: Ann Blackford at 859-323-6442 or ann.blackford@uky.edu.