Dr. Willem de Villiers Chosen as New Leader of UK HealthCare Good Samaritan Hospital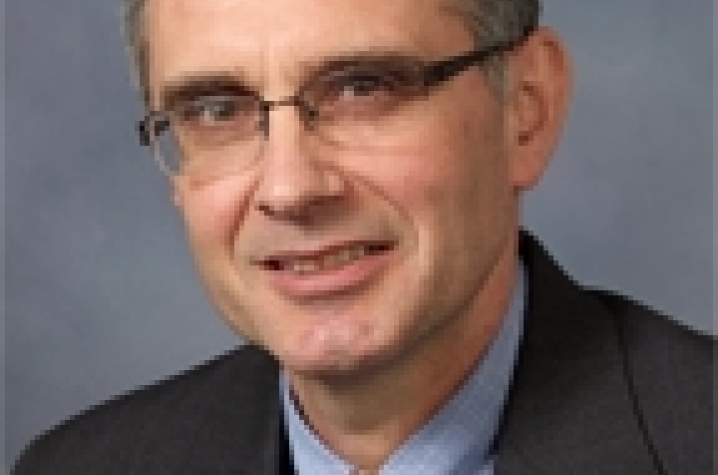 LEXINGTON, Ky. (Aug. 24, 2011) -- Dr. Willem de Villiers has been named chief administrative officer of UK HealthCare's Good Samaritan Hospital effective immediately. De Villiers follows Frank Beirne who recently left the post for a position in California.
 
Dr. de Villiers joined UK HealthCare in 1996 and currently serves as president of the UK HealthCare Medical Staff and is chief of the Division of Digestive Diseases and Nutrition in the University of Kentucky College of Medicine's Department of Internal Medicine.
 
"Dr. de Villiers brings a wealth of experience in developing and managing clinical programs and is a highly respected physician-leader," said Dr. Richard Lofgren, vice president for health care operations and chief clinical officer for UK HealthCare. "He is passionate about efficient, safe and exemplary patient care delivery and has, for several years now, provided operational leadership to our enterprise."
 
De Villiers most recently earned a master's degree in health care management from Harvard University in 2008. He received his medical degree at the University of Stellenbosch in Stellenbosch, South Africa, and a PhD at the University of Oxford in Oxford, United Kingdom. He is also  certified by the American Board of Internal Medicine (ABIM) in both Internal Medicine and Gastroenterology.
 
"Good Samaritan has a strong operational infrastructure and I look forward to working with this outstanding team of health care professionals in providing clinical leadership to ensure that we retain the special and unique qualities of this great community hospital now and in the future," de Villiers said.
 
Good Samaritan Hospital, located at 310 South Limestone, was founded in 1888. It  is an acute-care facility with 302 licensed beds with a long tradition of providing exceptional patient care in a community-hospital atmosphere. The hospital became part of the UK HealthCare enterprise in 2007.
###
Media Contact: Kristi Lopez, (859) 323-6363 or kristi.lopez@uky.edu