Free Memory Screenings Offered by Sanders-Brown Nov. 19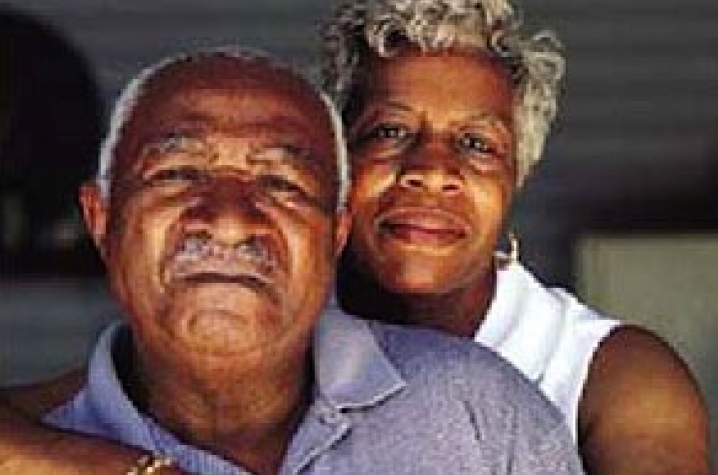 LEXINGTON, Ky. (Nov. 7, 2013) — The University of Kentucky Sanders-Brown Center on Aging and Alzheimer's Disease Center will mark National Alzheimer's Disease Awareness Month by offering free memory screenings on Nov. 19.
Sanders-Brown  and the Alzheimer's Foundation of America will sponsor memory screenings on National Memory Screening Day, Tuesday, Nov. 19. Confidential screenings will be free and held at two locations and times: the UK HealthCare Polk-Dalton Clinic, 217 Elm Tree Lane, Lexington, from 9:30 a.m. to 12:30 p.m.; and the Sanders-Brown Clinic, 1030 S. Broadway, Suite 5, Lexington, from 1 to 4 p.m.
Screenings take approximately 30 minutes. If Alzheimer's disease or another illness is suspected, participants will be referred for further evaluation. To schedule an appointment, contact Tyler at 859-323-6316.
"We want to help people with Alzheimer's and other forms of dementia have a better quality of life; and early diagnosis and treatment are important first steps toward this goal. " said Deborah Danner, leader of the Education Core at the Alzheimer's Disease Center within Sanders-Brown.
Alzheimer's disease is the leading cause of dementia in the elderly. It affects 15 percent of people over the age of 65, ad 40 percent of those over the age of 80. Although the first and most commonly known symptoms of Alzheimer's are memory loss and cognitive difficulties, the condition also increases vulnerability to pneumonia, serious falls, infection and other illnesses.
"Early intervention is important in Alzheimer's disease, because treatments currently exist that can slow the progression of this devastating illness. Diagnosis also opens the door for individuals with Alzheimer's and their caregivers to gain access to  community resources. Putting a name to the condition gives many people peace of mind, establishing that yes, this memory loss is real, and help is available," said Danner.
Early clinical care  may also reveal that memory problems are not associated with dementia at all,  providing emotional relief. Treatable conditions including depression, medication interactions, thyroid problems  and vitamin deficiencies  can produce symptoms similar to  those of Alzheimer's disease. A memory screening although not diagnostic can point people in the right direction to find appropriate care. .
The Sanders-Brown Center on Aging and Alzheimer's Disease Center is comprised of researchers, clinicians and health educators specializing in issues related to aging. The goal of the center is to promote healthy aging. For more information on any of the programs of Sanders-Brown, call 859-323-6040.