UK Basketball Great Dan Issel Honored on 2013 Commemorative Maker's Mark Bottle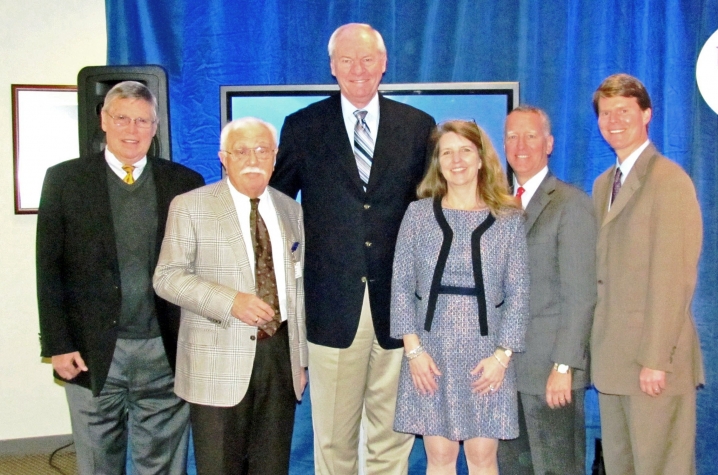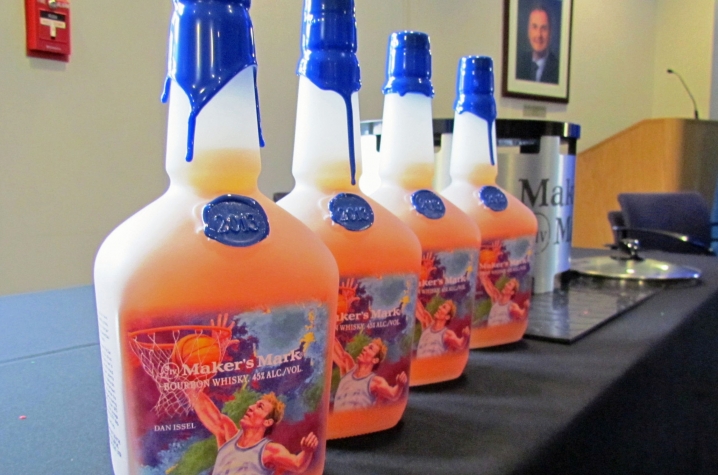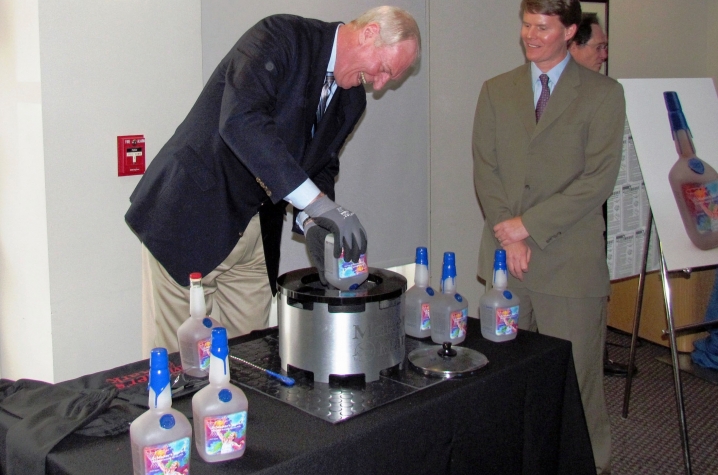 LEXINGTON, KY (April 1, 2013) – Keeneland and Maker's Mark have announced that the 17th edition of its signature charitable bottle series will honor UK basketball great and James Naismith Memorial Basketball Hall of Famer Dan Issel. Proceeds from the bottle sales will benefit the Gill Heart Institute at UK HealthCare.
"I am extremely honored to be chosen by Maker's Mark and Keeneland to be on this year's bottle," Issel said. "Both companies are at the very top of their respected industries. The fact that the proceeds go to UK Med Center make this honor even more special. I look forward to the April 12 signing when I can visit with some of those great UK fans."
Maker's Mark will donate proceeds from the sales – estimated to be about $175,000 – to the Gill Heart Institute, which will utilize these funds to help build a dedicated cardiovascular medicine patient floor in UK Albert B. Chandler Hospital's new Pavilion A.
 
"As a native of Kentucky, I grew up with Dan Issel as a household name. He was and still is one of the greatest to play basketball for UK. We at Maker's Mark are so pleased to honor him in a way that will help the UK Gill Heart Institute," said Rob Samuels, COO of Maker's Mark Distillery.
 
The 65 health care providers at the Gill Heart Institute saw an estimated 16,500 outpatients in 2012, including those seen in 51 monthly outreach clinics covering much of Eastern Kentucky. The Gill staff reads approximately 25,000 images annually.
"Dan, Maker's Mark and Keeneland are helping Gill Heart Institute, here in Lexington and throughout the Commonwealth, provide exceptionally compassionate, leading-edge cardiovascular patient care," said Dr. Michael Karpf, UK Executive Vice President for Health Affairs. "Maker's Mark and Keeneland have once again demonstrated that, in addition to being leaders in their respective fields, they are dedicated to the health and well-being of the people of Kentucky."
An All-American his senior year, Issel played for the University of Kentucky from 1967 to 1970 and remains the storied program's all-time leading scorer in men's basketball. He went on to become one of professional basketball's greatest scorers, playing most of his career for the Denver Nuggets where he would later coach. Issel was elected to the James Naismith Memorial Basketball Hall of Fame in 1993. Issel also has owned Thoroughbred race horses.
 
Maker's Mark will produce 20,000 numbered, limited edition bottles that will be available statewide Friday, April 5, opening day of Keeneland's Spring 2013 meeting. The bottle should retail for about $52. A bottle signing, scheduled the day of the $300,000 Maker's 46 Mile (G1) (formerly known as the Maker's Mark Mile), will be held Friday, April 12, trackside at Keeneland, with Issel, Samuels and Keeneland President and CEO Bill Thomason.
"We are proud that Maker's Mark, UK HealthCare and Keeneland have come together once again for this very worthy project," Thomason said. "It is a strong partnership that has become a model of how corporate and public entities can make a significant impact."
The signing on Friday, April 12 will begin at 6:30 a.m. No bottles will be available at Keeneland and people participating in the signing must be 21 years or older. For more details about the signing, visit Keeneland.com.