Karpf Honored by Faculty, Staff for Leadership, Dedication to UK HealthCare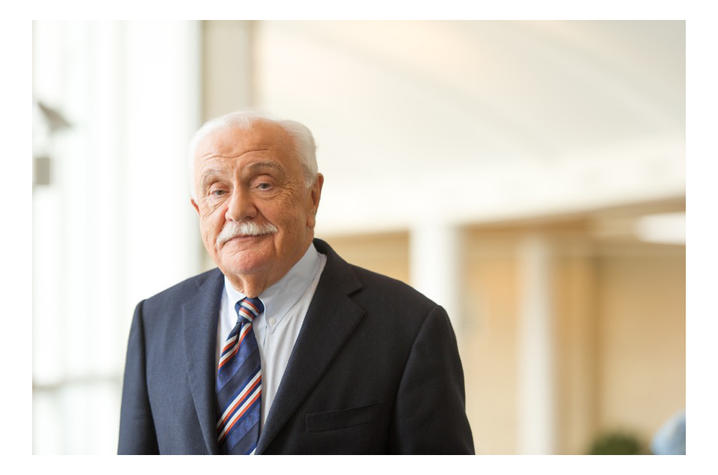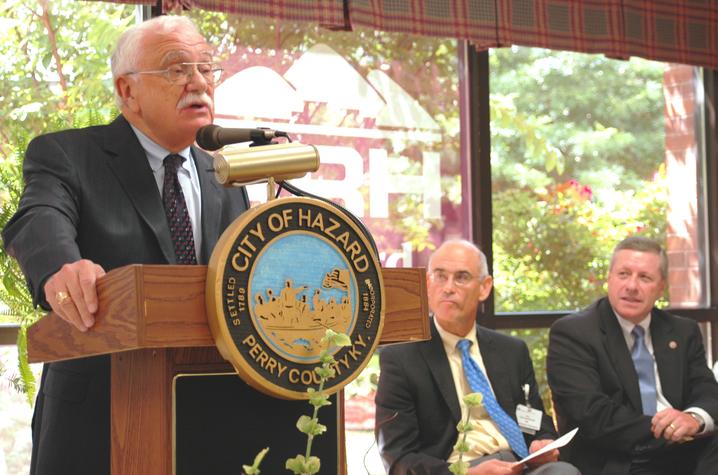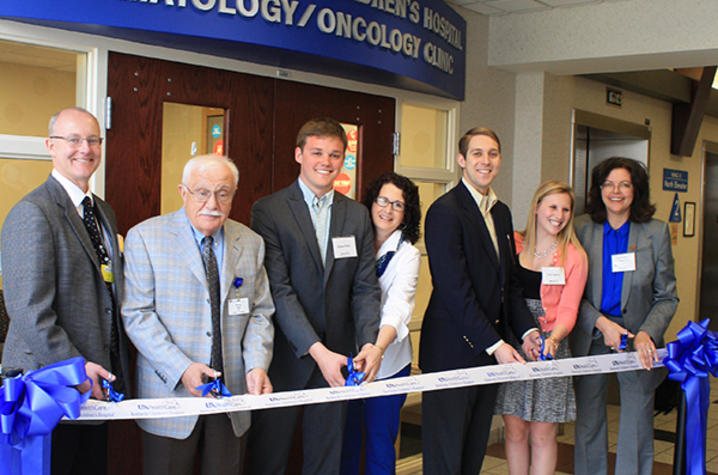 LEXINGTON, Ky. (Sept. 13, 2017) — University of Kentucky and UK HealthCare employees will gather today to honor the career and leadership of UK Executive Vice President for Health Affairs Dr. Michael Karpf as he prepares to complete his last week in the role he has held for the past 14 years. Dr. Mark Newman will begin his post as the new EVPHA beginning Sept. 18.
"It's a pleasure to honor an individual who has so deeply impacted our campus and our Commonwealth," said UK President Eli Capilouto. "Thanks to his vision and his leadership, we now ensure that Kentuckians with complex illnesses do not have to leave the state to receive top quality care."
Under Karpf's leadership, UK has invested close to $2 billion for faculty recruitment, program development, technology acquisition as well as facilities, while also fostering partnerships with leading regional health providers across the state to extend care to those who need it most.
Since being recruited to UK in 2003 from UCLA, Karpf has developed advanced subspecialty care programs comparable to those available at the nation's very best referral, research-intensive academic medical centers. This has been achieved in great part through the recruitment of outstanding physicians and aggressively built nationally competitive tertiary and quaternary programs which have grown dramatically both in volume and quality.
Karpf plans to transition to a part-time faculty position working on health service and health policy issues and plans to stay involved in the Arts in Healthcare program.
"Our journey together from a small academic medical center (AMC) to one of the nation's larger AMCs has certainly been challenging yet significantly more rewarding than I could have ever imagined," Karpf said. "Ellen and I cherish the wonderful friends we have made here and we intend to continue to make this our home."
In addition to focusing on advanced subspecialty care on campus, Karpf has also strived to develop strong relationships with community providers by expanding and improving the services they can offer. The culmination of these efforts has been the launching of the Kentucky Health Collaborative, 10 major systems in Kentucky comprising more than 50 hospitals working together to deliver value-based care – producing the best outcomes at the highest level of efficiency.