Adolescent Medicine Program Holds Annual 'Spread the Love-a-Thon'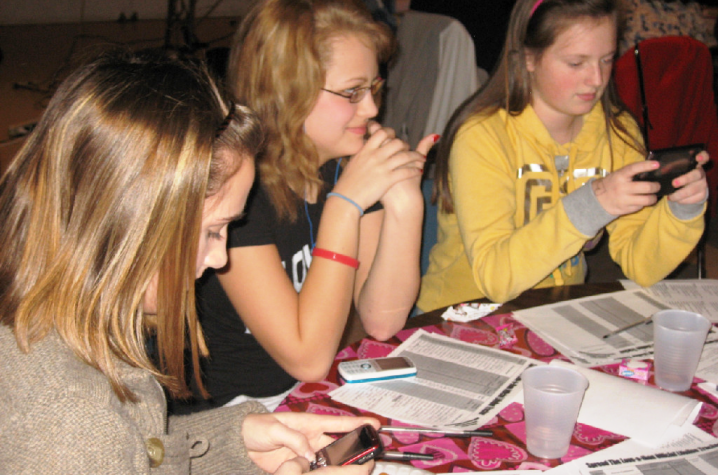 LEXINGTON, Ky. (Feb. 10, 2012) — Area high school students can use their cell phones and laptops to help and encourage their peers during the third annual "Spread the Love-a-thon" aimed at preventing youth suicide, from 12:30 to 3:30 p.m. on Sunday, Feb. 12, at Temple Adath Israel, 124 North Ashland Ave., in Lexington.
 
The Stop Youth Suicide Coalition, a grassroots organization developed by the University of Kentucky Department of Pediatrics' Adolescent Medicine Program, is raising awareness about youth suicide by asking local teens to bring their cell phones and laptops to the event to call, text, send Facebook messages or e-mail friends, establishing "lifelines." These lifelines consist of compliments specific to the recipient and a brief message about youth suicide prevention and information about youth mental health in Kentucky.
 
Participants will keep track of the lifelines they make and those who contact the most people will win prizes. They can also encourage contacts to give donations through the coalition's website with prizes awarded for various levels of achievement.
 
"Annually, an average of 600 Kentucky citizens die by suicide, outnumbering homicide deaths three to one," said Dr. Marlene Huff, associate professor of pediatrics in the UK College of Medicine.
 
"The Spread the Love-a-thon event is designed to communicate support and appreciation of all people, from one teen to another. "One major symptom of depression is feeling disconnected from others, and feeling like no one loves or cares about you, and these feelings may become more pronounced around Valentine's Day," Huff said. "The problem with Valentine's Day is the focus on commercialized, romantic love instead of platonic or familial love."
 
The goal of the Spread the Love-a-thon is to raise awareness about youth mental health and to help show teens how much love they have in their lives, even if they don't have a boyfriend or girlfriend on Valentine's Day.
 
For more information about the event, visit www.spreadthelovesavealife.org, or contact Leslie Robin at info@SpreadTheLoveSaveaLife.org. For more information about the Stop Youth Suicide nonprofit organization, go to www.stopyouthsuicide.com. For more information about the UK Adolescent Medicine Program, go to http://ukhealthcare.uky.edu/adolescent-medicine.
Media Contact:  Kristi Lopez, kristi.lopez@uky.edu or (859) 806-0445.