Art of Making Miracles Event Benefiting Kentucky Children's Hospital is Set for Sept. 14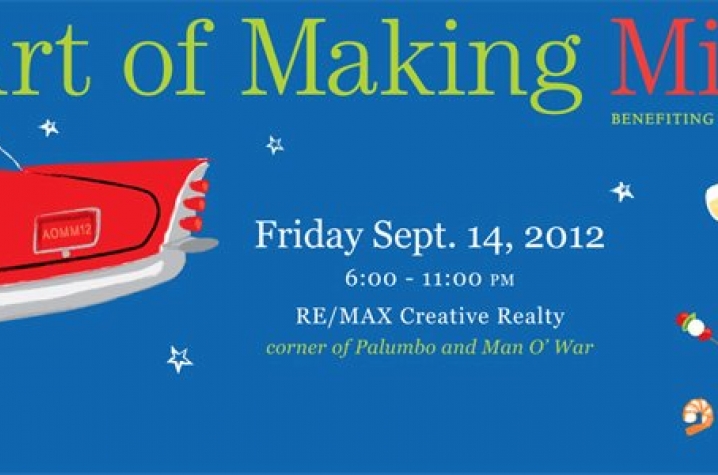 LEXINGTON, Ky. (Aug. 17, 2012) — The Makenna Foundation presents the 12th annual Art of Making Miracles event from 6 to 11 p.m., Friday, Sept. 14, on the grounds of RE/MAX Creative Realty, corner of Palumbo Drive and Man O' War Boulevard. Proceeds benefit the Makenna Foundation, which continues to provide equipment and expansion assistance for the Kentucky Children's Hospital.
Tickets are $75 per person and are available online at www.MakennaFoundation.com or by calling the Makenna Foundation at (859) 422-2010 or can be purchased the night of the event at the door for $85.
The Art of Making Miracles is the longest-running event for the Makenna Foundation. It was the first fundraiser for the foundation, held on Sept. 7, 2001. Every year since then, a Friday night in September is earmarked for an exciting evening of auctions and entertainment on the grounds of RE/MAX Creative Realty. Approximately 800 people are expected to attend the 2012 event.
The Art of Making Miracles is a rain-or-shine event. There will be five large tents on the property, with plenty of room to mingle inside and outside each one. Highlights of the evening include a silent and live auction, live entertainment and food.
Auctioneer Mike Gooch takes charge of the live auction as models showcase each item and a PowerPoint displays information on a big screen. The Art of Making Miracles is known for its quantity of sports memorabilia in the live and silent auctions.
In the food tent, Dine Around Lexington features fare from area restaurateurs. Another tent has a cash bar and yet another is the stage for live entertainment featuring the AccoUstaKat.
The Makenna Foundation is a nonprofit 501(c)(3) organization established in September 2001 in loving memory of Makenna David, who died of a rare lung disease in 1998 when she was 20 months old. The Makenna Foundation has raised over $1.3 million for the Kentucky Children's Hospital at UK by providing equipment and assistance needed for hospital expansion.
In 2003, the Makenna Foundation purchased a pediatric bronchoscope and dedicated Makenna's Wall, a huge mural of cheerful tiles, painted by local schoolchildren. In 2004 the Makenna Foundation funded the Children's Sedation and Therapy Suite. In 2006, the Junior League of Lexington renovated the Toddler Room in honor of the Makenna Foundation. The Makenna David Pediatric Emergency Center opened in July 2010; it is the only 24-hour pediatric emergency and trauma care center in central and eastern Kentucky.