Keeneland Concours d'Elegance Preview Event to Benefit Kentucky Children's Hospital is June 15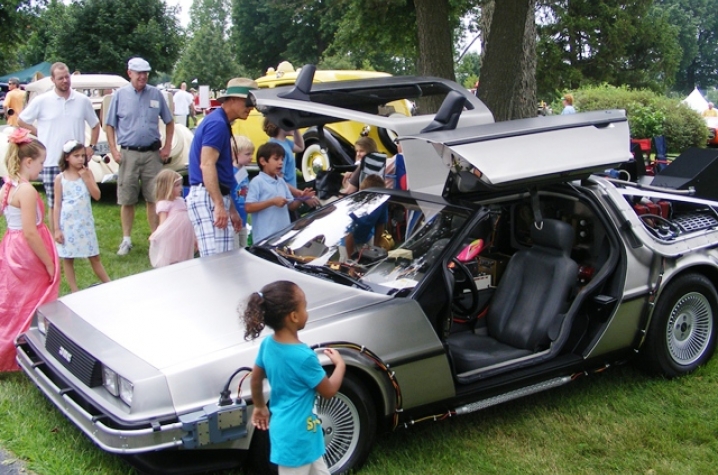 LEXINGTON, Ky. (June 8, 2012) -- Keeneland Concours d'Elegance will host "Maserati Mingle" on Friday, June 15 from 5:30 to 9 p.m. on the Downtown CentrePointe Lawn, across from Bellini's, at 115 Main Street in Lexington.
Sponsored by Maserati of Cincinnati, event admission is free to the public and will feature a variety of exotic automobiles, including vintage models from Maserati, Ferrari, and Porsche. VIP tent tickets are available for $50 for cocktails and hors d'oeuvres, and also access to a featured display of artwork from invited Concours artists in Bellini's private dining room.
 
"This will be a very memorable event with well over 50 classic cars on display on the lawn in downtown Lexington," said Connie Jones, Concours co-chair. "It serves as a warm-up for the upcoming Keeneland Concours d'Elegance, July 19 – 22, and all proceeds will benefit the Kentucky Children's Hospital."
 
Supporting sponsors for the event include the UK Federal Credit Union, WEKU, Harp Enterprises and Kalico Design.
Celebrating its ninth year, the Keeneland Concours d'Elegance showcases the finest in automobiles and the attractions of Central Kentucky with more than a hundred exquisite examples of automotive history from across the U.S. gathered on the grounds of the Keeneland Race Course. The event draws thousands for this one-of-a-kind experience unmatched in the collector car community. Activities include a Bourbon Tour, Hangar Bash and the Tour d'Elegance of scenic Kentucky back roads.
Proceeds benefit the Kentucky Children's Hospital to help bring better health care to the children of Kentucky. For more information, visit www.keenelandconcours.com.