Kentucky Children's Hospital Unveils New Pediatric Transport Unit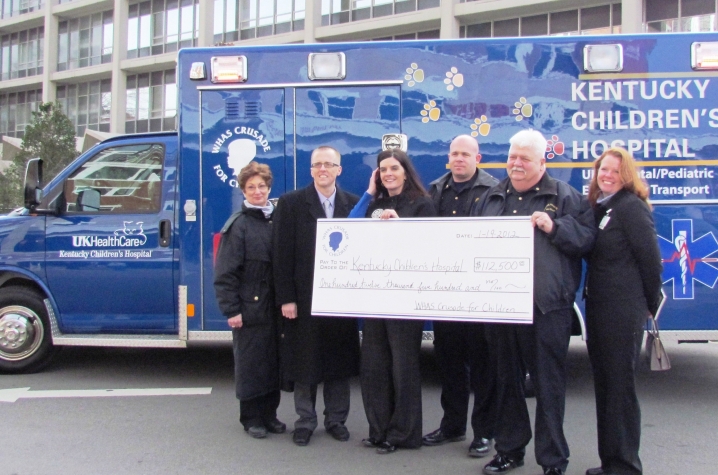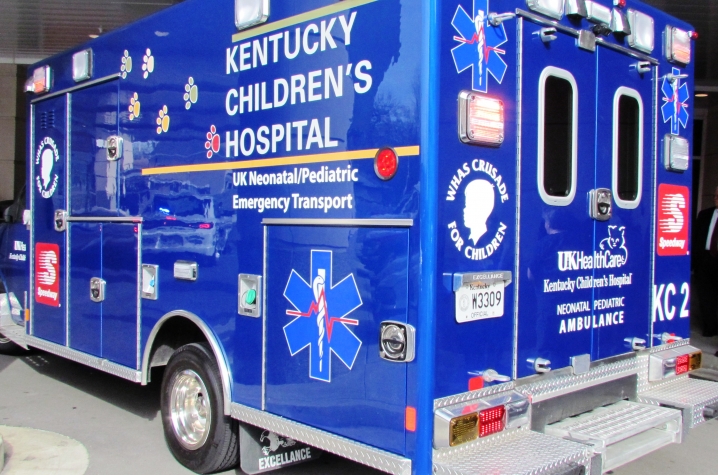 LEXINGTON, Ky. (Jan. 20, 2012) − A new emergency transport unit specially designed for neonatal and pediatric patients was unveiled Jan. 19 in front of the University of Kentucky Albert B. Chandler Hospital's Makenna David Pediatric Emergency Center.
 
Each year, up to 470 newborns are transported from hospitals across Central and Eastern Kentucky to Kentucky Children's Hospital's level III newborn intensive care unit. Additionally, the hospital's pediatric team transports more than 260 critically ill or injured infants and children each year from area hospital emergency rooms to Kentucky Children's Hospital, the region's only level-one pediatric trauma center.
 
Dr. Carmel Wallace, interim chair of the UK Department of Pediatrics, and Dr. Scottie Day, pediatric critical care specialist, recognized representatives from WHAS Crusade for Children and Speedway who donated funding for the new pediatric critical care ambulance. 
 
Also attending were members of the emergency transport team known as Kentucky Kids Crew, a specialty team that provides inter-facility (hospital-to-hospital) critical care transportation for neonatal and pediatric patients. The team, which has been providing transportation support to physicians and health care since 1979, is directed by neonatologists and pediatric intensivists, and includes critical care nurses with advanced training in neonatal and pediatric procedures.
 
"We greatly appreciate the support of WHAS Crusade for Children and Speedway and those that have contributed to their efforts to help provide this very special vehicle which helps our transport team deliver the most precious cargo to our hospital for life-saving, advanced specialty care," Wallace said. "We are grateful for your support of our team and for your commitment to helping infants and children of the Bluegrass."