Goldstein Named Chair of the UK Department of Neurology, Co-Director of Kentucky Neuroscience Institute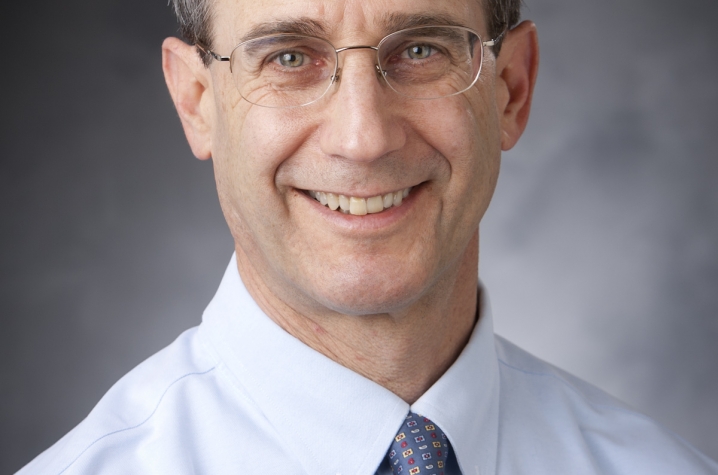 LEXINGTON, Ky. (Jan. 29, 2015) –  Dr. Larry B. Goldstein, a highly acclaimed expert in stroke and related disorders, has been named the next chairman of the Department of Neurology at the University of Kentucky College of Medicine and co-director of the Kentucky Neuroscience Institute.
Goldstein will be joining UK from Duke University where he is professor of neurology and Chief of the Division of Stroke and Vascular Neurology and director of the Duke Stroke Center and an attending neurologist at the Durham VA Medical Center. 
"We are very pleased to welcome Dr. Goldstein to our team at the University of Kentucky and look forward to the leadership and expertise he will provide to the neurology department and the Kentucky Neuroscience Institute," said Dr. Frederick C. de Beer, Dean of the College of Medicine. Goldstein will begin his post in June.
Dr. Goldstein received his bachelor's degree in 1977 from Brandeis University and his medical degree from Mount Sinai School of Medicine in 1981. His subsequent professional training included an internship and neurology residency at Mount Sinai Medical Center, New York, and a research fellowship in cerebrovascular disease at Duke University.
Dr. Goldstein's focus in his clinical, research, educational and service activities is on stroke and ischemic neurologic disorders. He has published more than 650 peer-reviewed journal articles, editorials, book chapters, abstracts, and other professional papers.
His research has spanned stroke-related laboratory-based studies, clinical trials, quality of care and care delivery studies, as well as clinical effectiveness and epidemiological investigations. 
"I am extremely excited to be given this opportunity to come to UK and look forward to working with an incredible group of colleagues to further the work being done in the Department of Neurology and the Kentucky Neuroscience Institute," said Goldstein.