Ky. Regional Extension Center Reaches First Milestone for Transition to Electronic Health Records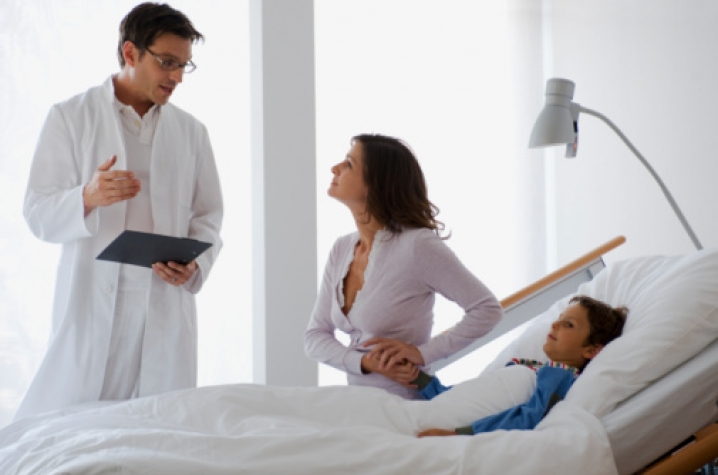 LEXINGTON, Ky. (Jan. 17, 2012) —The Kentucky Regional Extension Center (KY-REC) has reached its initial program goal of helping more than 1,000 health care providers throughout the state transition to electronic health records (EHRs).
Established in 2010, the KY-REC based at the University of Kentucky, was formed as part of a national movement to assist health care providers in the implementation of EHR systems. In October 2011, the KY-REC reached a milestone of enrolling more than 1,000 primary care providers in the program.
"As a practicing pediatrician, I know the value of getting the right information to the right people at the right time," said Dr. Carol Steltenkamp, chief medical information officer and a pediatrician at UK HealthCare who is the director and principal investigator for the KY-REC. "Quick access to electronic health records can make the difference in the provider's ability to treat the patient, whether it means checking a patient's cholesterol during a routine examination or identifying a medication allergy during an emergency. These systems are designed to improve the level of care at private practices and hospitals across the country."
The enrollment of 1,000 primary care providers represents significant progress for the KY-REC.Since its inception, the KY-REC has been awarded more than $10 million in state and federal funding.
"Kentucky is one of the states leading the nation in the formation of a electronically linked health information network," said Robert Edwards, director of the KY-REC. "Passing the this enrollment milestone is a testament to the efforts of our statewide team and the health care providers that have recognized the importance of moving into the future of medical information technology."
The adoption of health information technology by providers has doubled from 17 percent to 34 percent between 2008 and 2011, according to the National Center for Health Statistics. As of Nov. 30, 2011, the Center for Medicare and Medicaid Services (CMS) has paid over $920 million in Medicare EHR incentives and $916 million in Medicaid EHR incentives to eligible providers and hospitals for demonstrating the Meaningful Use of an EHR. Research from the nation's largest electronic prescribing network, Surescripts, also shows that office-based providers' use of e-prescribing has increased from 0.8 percent in December 2006 to 40.2 percent in September 2011.
Under new federal regulations that define the Meaningful Use web electronic heath information technology, providers are eligible for incentives of up to $44,000 through Medicare or $63,750 through Medicaid. KY-REC implementation specialists work with health care providers to ensure progress is being made toward attaining the federal standards of Meaningful Use. Meaningful Use refers to the adoption and implementation of a certified EHR in a way that can be measured in quality and in quantity.
The KY-REC provides a wide range of services tailored to Federally Qualified Health Centers, Rural Health Clinics, Community Health Centers and private practices. Providers seeking more information about implementing an EHR with assistance from the KY-REC should visit www.ky-rec.org.
Media Contact: Kristi Lopez, kristi.lopez@uky.edu or (859) 323-6363.