Mannino Receives COPD Foundation Award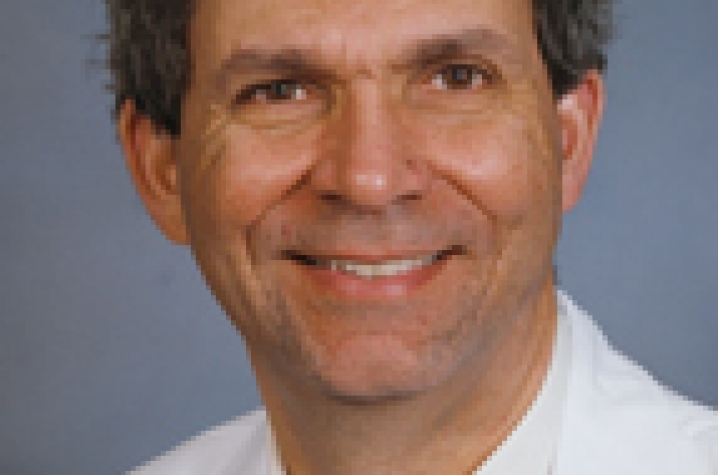 LEXINGTON, Ky. (Oct. 18, 2013) — Dr. David M. Mannino, professor and chair of Preventive Medicine and Environmental Health at the University of Kentucky College of Public Health, has been honored as the recipient of the Chronic Obstructive Pulmonary Disease (COPD) Treatment Achievement Award from the COPD Foundation.  Mannino holds a joint appointment as professor of medicine in the UK Division of Pulmonary, Critical Care, and Sleep Medicine, and as the director of the UK Pulmonary Epidemiology Research Laboratory.
The award is given to recognize Mannino's development of the COPD Foundation Pocket Guide for Diagnosis and Management of COPD, a practical and user-friendly tool that assists clinicians in navigating the complex treatment options for COPD. The guide not only improves clinician educational resources, but ultimately improves COPD patient outcomes.
The COPD Treatment Achievement Award will be presented to Mannino at the COPD Foundation's Annual Awards and Recognition Benefit on DeC. 5, in New York City.
 "I'm honored to work with a team of stellar individuals whose sole mission is to improve the quality of life of our patients with COPD," said Mannino.
The COPD Foundation develops and supports programs which improve the quality of life through research, education, early diagnosis and enhanced therapy for persons whose lives are impacted by Chronic Obstructive Pulmonary Disease.
Mannino formerly served as the chief science officer of the Centers for Disease Control (CDC) Air Pollution and Respiratory Health Branch. While at CDC he was the lead author on key publications reporting on the epidemiology of COPD and asthma.
He has authored  more than 200 publications in leading peer-reviewed journals on topics that range from the epidemiology of lung disease to health effects related to air pollutant exposure. He is an active member of and adviser to several professional organizations, including the COPD Foundation, the USCOPD Coalition, the National Lung Health Education Program, and the Alpha-1 Foundation.
Media Contact: Allison Elliott-Shannon, allison.elliott@uky.edu