UK HealthCare, Norton HealthCare Target State's Biggest Health Problems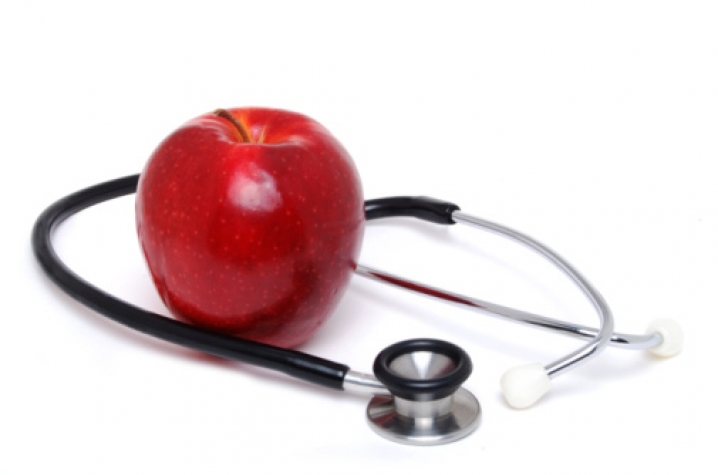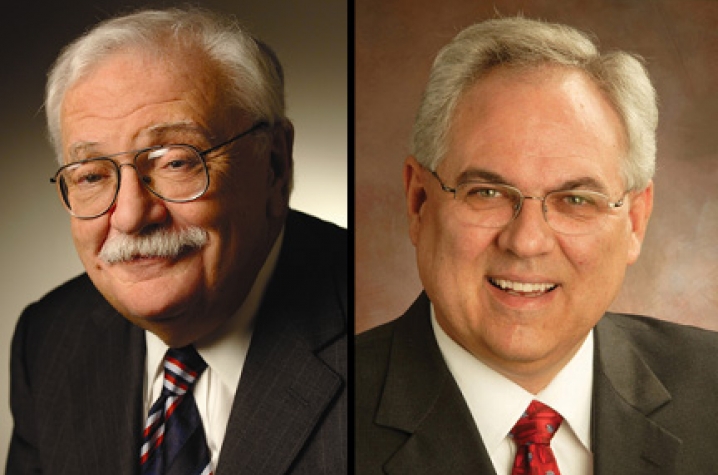 LOUISVILLE, Ky. (June 7, 2011) — UK HealthCare and Norton Healthcare today announced plans to aggressively target Kentucky's most pressing health problems. Specifically, officials from both health systems announced plans to establish:
• A statewide stroke and advocacy collaboration;
• A cancer program to share resources, research agendas and clinical trials;
• An educational network to address obesity and weight management;
• Expanded teaching programs designed to increase the number of medical professionals with an educational residency rotation for house staff in the UK Graduate Medical Education program in Norton Healthcare hospitals, and Norton Healthcare physicians to join UK's faculty; and
• A transplant and specialty clinic in Louisville.
"Since announcing the memorandum of agreement last November, we have worked to identify opportunities for collaboration to improve the access and quality of care for Kentuckians close to their homes while making sure that patients with the most complex medical issues receive the care they need without having to leave the state," said Stephen A. Williams, president and CEO of Norton Healthcare.
"UK HealthCare and Norton Healthcare share a vision and we have established concrete programs, which we are excited to share with our stakeholders and the UK and Norton Healthcare families, other providers across the commonwealth, and community at large."
"UK HealthCare continues to strive to diversify our educational and research mission for our clinical faculty and students," said Dr. Michael Karpf, executive vice president for health affairs at the University of Kentucky. "Our clinicians, researchers and students will all benefit from their access to Norton Healthcare's excellent physicians and strong clinical operations. Ultimately the true winners are patients who will have increased access to high quality health care."
Exemplifying the progress made in their collaboration, UK HealthCare and Norton Healthcare will be extending their original agreement — a Memorandum of Agreement signed on Nov. 8, 2010 — as initiatives in stroke, cancer, transplant, obesity, OB, heart and other areas are formalized. These areas were initially targeted because they are specific health care challenges where Kentucky is among the nation's leaders in incidence of disease or illness.  
​
Stroke
Statistics provide evidence that the stroke crisis continues to challenge the state. Kentucky ranks 15th among the 50 states in deaths per 100,000 caused by stroke or related diseases. Much of that is due to lack of exercise, hypertension, diabetes, smoking and other factors.
As a result, UK HealthCare and Norton Healthcare are creating a new education and consumer awareness collaboration that will partner with community hospitals to provide preventative education on healthy living and provide stroke screenings and training for emergency departments to be prepared for stroke patients. In addition, the collaboration will create Kentucky's first statewide stroke registry to track the improvement of care provided by community and regional hospitals in the partnership.
Cancer
The opportunity to transform the state's health status is significant.  Kentucky is in the top five for cancer incidence nationwide and leads the nation in lung cancer incidence. 
Physicians, researchers and staff from the Norton Cancer Institute and the UK Markey Cancer Center will be collaborating to share resources, research and clinical trials which span across the entire continuum of care. Special emphasis is on prevention and early diagnosis and screening and statewide treatment pathways. Several Norton Cancer Institute physicians will join UK's faculty as community-based faculty members.
Obesity and Weight Management
Similarly, Kentucky has among the nation's worst incidences of obesity and health problems associated with weight management. Kentucky's 2009 obesity rate was the fourth highest in the country, costing the state an estimated $1.3 billion in direct health costs annually. If current trends continue, that number is projected to skyrocket to $4 billion annually.
​In response, Norton Healthcare will expand its medical weight management services and educational programs to Lexington, offering community education programs on exercise and healthy eating, among other educational offerings. Access to pre-and-post surgical obesity management services – such as behavioral counseling and support groups – also will be expanded in Lexington. At the same time, Norton Healthcare facilities will adopt UK HealthCare's protocols for diabetes at its hospitals. Also, Norton Healthcare patients will participate in clinical trials that expand the growing research program at UK's Barnstable Brown Kentucky Diabetes and Obesity Center.
Obstetrics
​In an effort to address the physician shortage and to create a more diverse training program, Norton Healthcare is opening its hospitals to UK OB/GYN residents. A quarter of the state's obstetricians have either stopped practicing or have left the Commonwealth since 2001, leaving as many as 71 of the state's 120 counties without an obstetrician.
UK HealthCare will begin implementing a clinical rotation this summer at Norton Hospital, one of Norton Healthcare's five hospitals, which initially will involve senior residents in obstetrics and eventually be expanded to include other residents in various stages of training. This partnership will provide expanded training opportunities for UK residents while creating a residency obstetrics and gynecology program in Louisville. As part of this program, several Norton Healthcare physicians will be named to UK's faculty.
Transplant & Specialty Clinic
Many families are currently leaving Kentucky for advanced-specialty care. As a result, a new transplant clinic will provide comprehensive pre-and-post transplant care for patients.  Scheduled to open in June, the clinic will be housed at Norton Audubon Hospital in Louisville and staffed by UK HealthCare transplant specialists in kidney, liver, heart and lung diseases. The advanced Heart Failure clinic will be coupled with a pulmonary hypertension clinic.
Access to the highest levels of care without leaving Kentucky
"No Kentuckian should have to worry about receiving the best of care, no matter how specialized or complex the illness or problem," Karpf said. "One of the exciting things about this partnership is that we are quickly and comprehensively exploring specific areas of collaboration where we can do the most good for patients across Kentucky."
"The UK and Norton Healthcare teams share a vision and a sense of responsibility to improve access to high-quality care for all Kentuckians," Williams said. "This partnership is specifically about how to make those goals a reality, whether it is helping local providers care for patients closest to their homes or whether it's ensuring their access to tertiary or quaternary care without having to leave Kentucky. Through the UK/Norton Healthcare relationship, we want to bring clear and measurable value to health care providers and to patients across Kentucky."