UK, Norton Developing New Lung Cancer Screening Program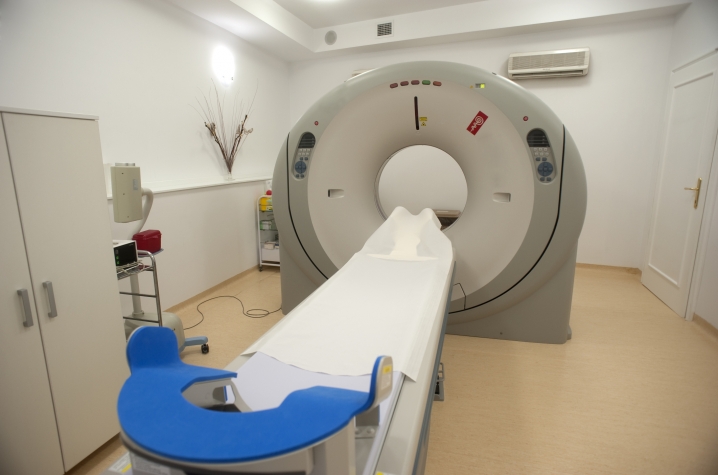 LEXINGTON, Ky. (July 1, 2011) — As part of their partnership, the University of Kentucky Markey Cancer Center and Norton Cancer Institute plan to provide CT scans as a means of early lung cancer screenings. It will be the first organized screening program for the Commonwealth of Kentucky based solely on the science of lung cancer. The screening program for Kentucky patients may begin as early as Sept. 1, 2011.
On June 29, the New England Journal of Medicine released research from the National Lung Cancer Trial showing that CT scans, which are more sensitive than standard X-rays, are better at detecting lung cancer in its early stages. The study estimates that lung cancer deaths could be reduced by up to 20 percent if CT scan screenings were performed on all current or former heavy smokers over the age of 55.
"The study has significant ramifications for Kentucky, which has the highest mortality rates from lung cancer in the entire nation," said Dr. John Hamm, associate medical director for Norton Cancer Institute. "Norton Cancer Institute and the UK Markey Cancer Center have been collaborating for the past six months to develop a comprehensive, coordinated lung cancer screening program, which we plan to have operational as early as Sept. 1 at the Norton and UK HealthCare facilities in Louisville and Lexington."
Kentucky has the highest smoking rate in the nation, along with both the highest incidence of lung cancer and the highest mortality rate from lung cancer. In fact, one out of every six cancer-related deaths in the Commonwealth is due to lung cancer.
"This program has the potential to save many lives, especially here in Kentucky where lung cancer is so prevalent," said Dr. Dennie Jones, deputy director of the UK Markey Cancer Center. "The earlier we can detect the disease, the greater chance we have of intervening and providing life-saving care for patients."
Despite encouraging news about the benefits of this new screening method, Drs. Jones and Hamm caution patients against running to their nearest hospital to ask for a screening with a CT scan. Through their collaboration and multidisciplinary care, UK and Norton want to reduce the incidence of false positives that can occur in a CT scan of the lungs, thus preventing unnecessary testing and potential anguish for patients.
The program will begin as a self-pay screening program for patients. However, both UK and Norton hope health insurance companies and other third-party payers will soon recognize the importance of these life-saving efforts.
The screening program will be just one of many joint collaborations to come. The UK-Norton partnership was created to aggressively target Kentucky's most pressing health problems, including cancer. Physicians, researchers and staff from the Norton Cancer Institute and the UK Markey Cancer Center will be collaborating to share resources, research and clinical trials which span across the entire continuum of care.
MEDIA CONTACT: Allison Perry, (859) 323-2399 or allison.perry@uky.edu