Wolin Joins Markey Team, Expands Program for Neuroendocrine Cancers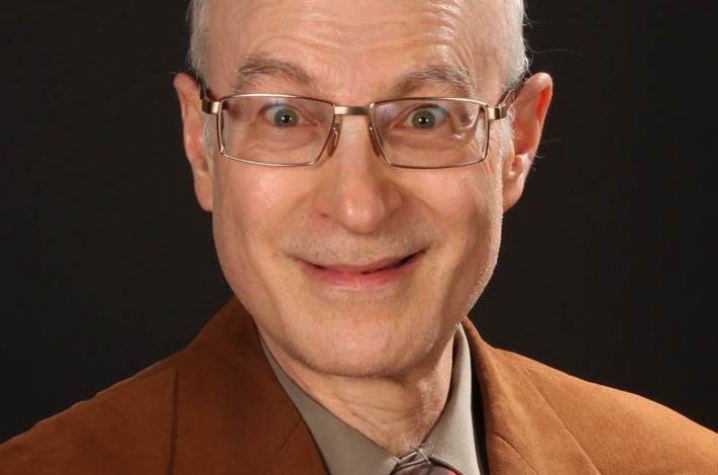 LEXINGTON, Ky. (Sept. 16, 2014) – Dr. Edward M. Wolin, a nationally known expert in treating neuroendocrine and carcinoid tumors, has joined the team at the University of Kentucky Markey Cancer Center.
Neuroendocrine tumors develop from endocrine cells found in the digestive tract, lungs, pancreas, and  other sites.  These rare cancers present unique diagnostic challenges. They tend to be slow-growing, and usually have metastatic disease at the time of diagnosis.    
At Markey, Wolin will serve as the director of the Carcinoid and Neuroendocrine Tumor Program. In addition to working with Markey's team of surgical and radiation oncologists, pathologists, and diagnostic radiologists, Wolin will collaborate on patient care with UK Chief of Medical Oncology Dr. Lowell Anthony. Anthony came to UK in 2011 and helped build up Markey's Neuroendocrine Clinic, the region's first multidisciplinary clinic dedicated to endocrine and neuroendocrine tumors.
Wolin brings a robust research program to Markey, including multiple clinical trials. His research efforts focus on finding treatments which are more effective and less toxic, including pasireotide, lanreotide, everolimus, other m-tor inhibitors, targeted radiation including peptide receptor radiotherapy with Lu-177, anti-angiogenic drugs, novel targeted biologic anti-cancer treatments, and targeted treatment of liver metastases. Wolin's research is also directed at development of new imaging and diagnostic procedures for carcinoid/neuroendocrine tumors.
"Dr. Wolin is renowned for his skill in treating these complex forms of cancer, and we are thrilled to bring his expertise to our patients here in Kentucky," said Dr. Mark Evers, director of the UK Markey Cancer Center. "Through his clinical trials, many patients will be able to receive extremely specialized care that they couldn't get anywhere else in the country."
Wolin earned his medical degree at Yale University School of Medicine. He performed his internship, residency and a medical oncology fellowship at Stanford University Medical Center followed by a clinical fellowship at the National Cancer Institute in Bethesda, Maryland. Prior to coming to Markey, he served as co-director of the Cedars-Sinai Carcinoid and Neuroendocrine Tumor Program at Cedars-Sinai Medical Center in Los Angeles.
Wolin sees patients in the Multidisciplinary Clinic on the first floor of the UK Markey Cancer Center's Whitney-Hendrickson building. To make an appointment, call 859-257-4488 or toll free 866-340-4488.
MEDIA CONTACT: Allison Perry, (859) 323-2399 or allison.perry@uky.edu