New $5.7 Million Grant Aims to Increase Colorectal Cancer Screening, Follow-Up Care in Appalachia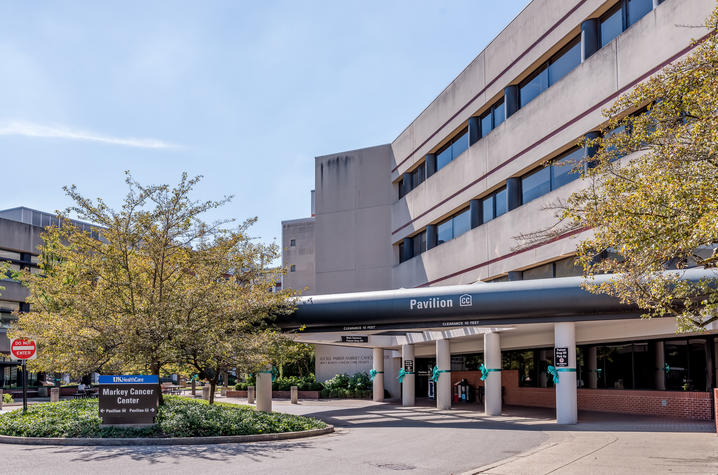 LEXINGTON, Ky. (Oct. 29, 2019) – Cancer-control researchers at the University of Kentucky Markey Cancer Center and  The Ohio State University Comprehensive Cancer Center – Arthur G. James Cancer Hospital and Richard J. Solove Research Institute (OSUCCC – James) aim to increase colorectal cancer screening and follow-up care among underserved individuals in Appalachia through a $5.7 million grant from the National Cancer Institute.
Co-led by Mark Dignan, Ph.D., co-leader of the Cancer Prevention and Control Research Program at UK, and Electra Paskett, Ph.D., co-leader of the OSUCCC – James Cancer Control Research Program, this new study will involve public health partners throughout Appalachia, a geographically unique and underserved area of the United States that spans 54 counties in Kentucky and 32 counties in Ohio.
Twenty years ago, Kentucky was ranked next-to-last in the country for colorectal cancer screenings, with just over one-third of people age 50 or over having ever received a sigmoidoscopy or colonoscopy exam. Thanks to massive public health efforts, Kentucky's screening rates have doubled over the past two decades, but more work is needed to increase access to screening and follow-up care in the Appalachian region.
"Rates of colorectal cancer incidence and related mortality in Appalachia are among the highest in the United States, and far too many people in this region do not receive potentially life-saving colorectal cancer screening. This is not a new problem, but it persists due to a combination of complicated factors, including less access to health care and other resources. This limits the availability of community health centers and providers who play a key role in recommending appropriate screenings and healthcare services," says Paskett. "Many know these disparities exist, yet the problem has persisted for decades, and this needs to change."
The goal of this five-year study is to assist community health centers and communities with selecting strategies and implementing a multi-level intervention to assure higher rates of guideline-recommended colorectal cancer screening, follow-up and referral-to-care among patients age 50-74 in their communities and the larger counties.
'We have experience implementing strategies to increase screening for colorectal cancer by reaching out to community residents and health care providers, but we have not focused on finding ways to have coordinated efforts that involve the community, health care providers and clinics," Dignan said. "We are excited to have the opportunity to take on the challenge of promoting colorectal cancer screening and follow-up in rural communities that have an elevated burden of this disease."
To accomplish this, Dignan's and Paskett's teams will rely on published evidence-based interventions to identify multi-level strategies that may improve screening rates (otherwise known as implementation science). These strategies may include:
patient and provider education
patient barrier counseling
distribution of at-home testing kits via mail
in-person personalized colorectal cancer risk assessment
provider reminders and provider assessment with feedback
Interested community organizations (e.g., health departments, senior centers, churches) that have the ability to reach and influence citizens may be involved in community-organized activities to increase colorectal cancer screening and follow-up on a larger scale.
"We know that Appalachian communities in general are tightly knit, rural communities where information from non-local sources may not be trusted or relevant," Paskett says. "This becomes a barrier to care that we must deeply understand, and then work to overcome, so that the information we are offering is presented in a way that builds trust and demonstrates that we have the community's best interests in mind."
The study was piloted in Lewis County (Kentucky) and Guernsey County (Ohio), with activities rolling out to 10 other community health centers and counties over the next three years.