Register for Markesbery Symposium's Scientific, Community Sessions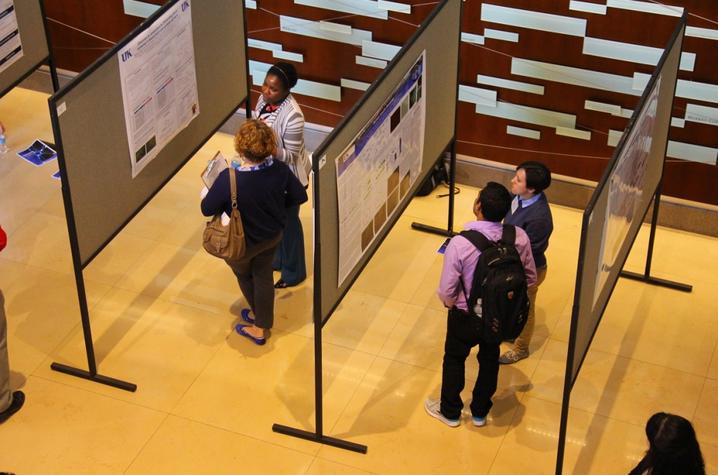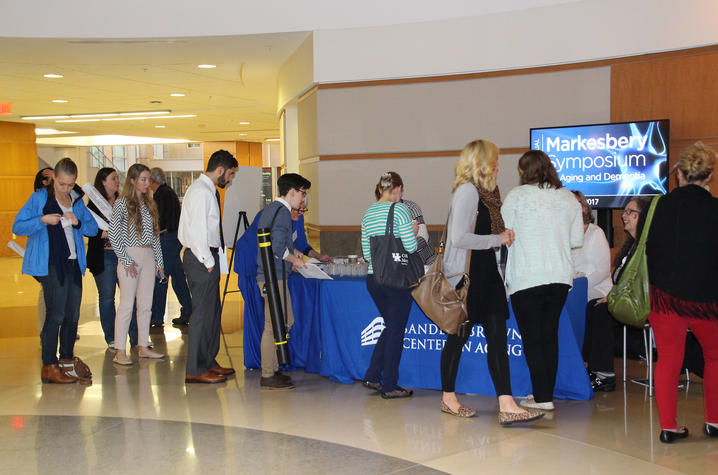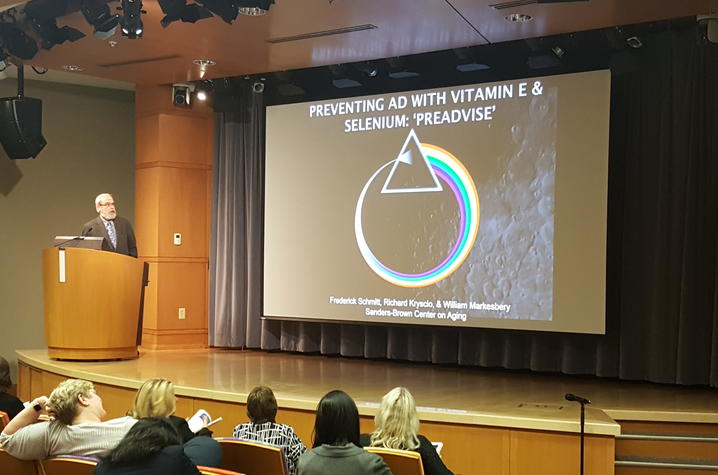 LEXINGTON, Ky. (Oct. 4, 2018) — Alzheimer's disease wreaks emotional havoc on patients, who are robbed of their memories, their dignity and their lives. It's financially devastating as well: care for Alzheimer's patients is predicted to top $1 trillion by about the time children born today are having children of their own.
Almost six million Americans are living with Alzheimer's disease, which likely means that all of us know someone whose lives have been touched — directly or indirectly — by dementia. And since that number is expected to rise to nearly 14 million by 2050, Alzheimer's will likely hit closer to home for many of us. 
The UK Sanders-Brown Center on Aging, a world leader in Alzheimer's research and community outreach, will hold its 8th annual Markesbery Symposium on Aging and Dementia on Oct. 26-27, 2018.
The symposium brings some of the world's leading dementia specialists to Lexington to share their knowledge on the latest research into the nation's no. 6 killer. 
On Oct. 26, the Scientific Session will begin at 10:30 a.m. with a poster session in the Lee T. Todd Jr., Building (College of Pharmacy).  Scientific presentations begin at 12:45 p.m.
Keynote speakers are:
Dr. Sanjay Asthana, University of Wisconsin, whose personal experience with Alzheimer's has driven his quest to identify Alzheimer's earlier in patients, when treatments might be more effective at slowing the progression of the disease. 
Dr. Monica Parker, Emory University, an Alzheimer's specialist who helped establish the Registry for Remembrance, an organization dedicated to educating citizens of color about brain health. 
The session is free and open to the public; however, you must register to attend and indicate your intent to submit an abstract/poster using the online registration form. Only the first 30 posters will be accepted this year due to limited space. The deadline for poster and abstract submission is Oct. 16. 
The Community Session will take place from 8:30 a.m.-noon on Saturday, Oct. 27, at the Lexington Convention Center's Bluegrass Ballroom. Asthana will present, "Early Diagnosis and Prevention of Alzheimer's Disease: The Role of Biomarkers and Estrogen Hormone" and Parker will present, "Alzheimer's and The Brain: What We Know." In addition, attendees will have an opportunity to ask questions of an expert panel composed of Drs. Parker and Asthana and leading researchers from the Sanders-Brown Center on Aging. 
Free breakfast and free parking are provided, but you must register to attend. For more information contact (859)323-5474 or email paula.thomason@uky.edu.