Santa Claus Comes to UK Chandler Hospital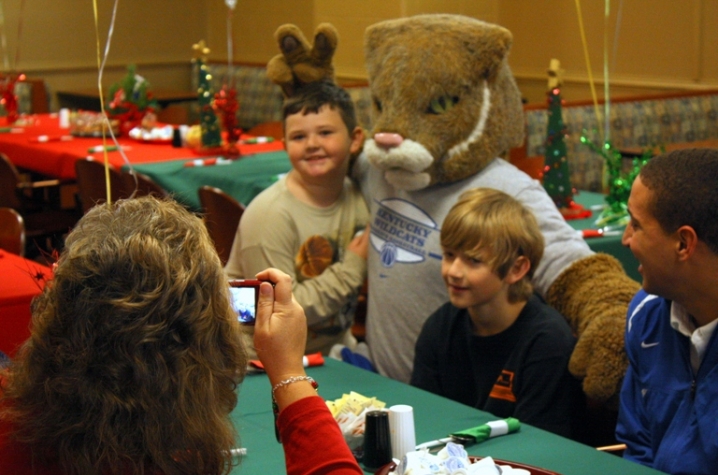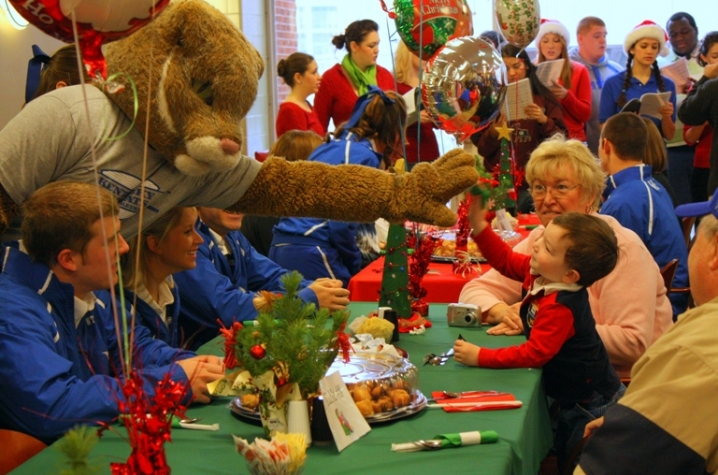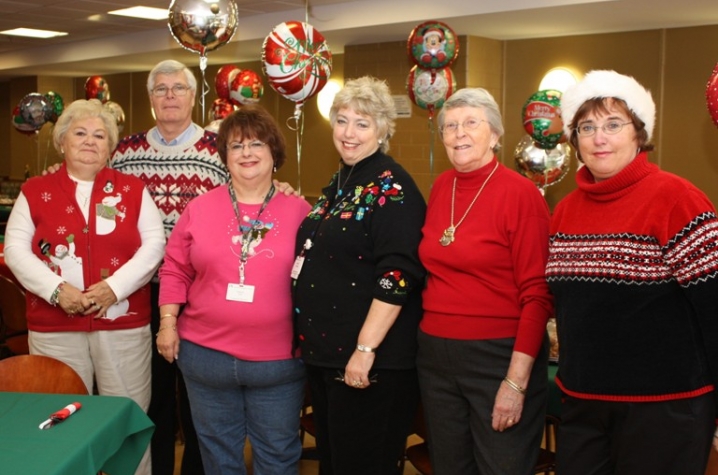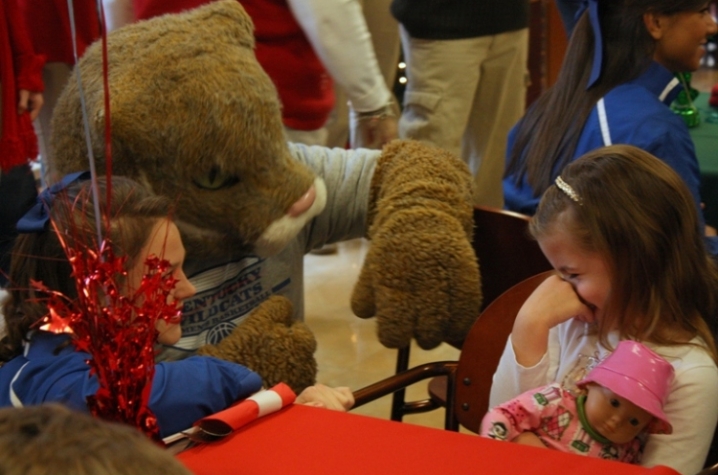 LEXINGTON, Ky. (Dec. 21, 2009) − UK athletes, cheerleaders, UK Chorale and the Wildcat helped kick off the holiday season and welcome Santa Claus to the UK Chandler Hospital.
Hosted by the UK Hospital Auxiliary, this annual event was created to bring joy to UK employees and their families, and the patients of the Kentucky Children's Hospital. More than 10 volunteers from the UK Hospital Auxiliary helped make this event a success with more than 140 people attending.
"This is such a wonderful time of year and we love to make it extra special for the employees and their families, and the patients when they are able to attend the event," said Bonnie Thornton, UK Hospital Auxiliary director. "Breakfast with Santa is an event I look forward to every year and I know the families really enjoy it."
UK employees and their families joined members of the cheerleading, women's golf, women's tennis, and men and women's track teams for breakfast and an opportunity to meet Santa.
"It was truly an honor to attend this wonderful outreach event.   The Medical Center staff could not have been more welcoming to our student-athletes and cheerleaders," said Dustin Lewis, UK Athletics life skills coordinator. "I was very pleased that nearly 20 student-athletes took time out of their Saturday morning to brave the cold weather and spend time with the children here.  I think today illustrates how important outreach is to our student-athletes and how committed they are to making a difference in the community." 
All children received coloring books and were able to sit on Santa's lap and tell him what they wanted for Christmas. 
The Breakfast with Santa event at the UK Chandler Hospital has been in existence for almost 30 years.