Social Work Graduates Recognized at UK Center for Excellence in Rural Health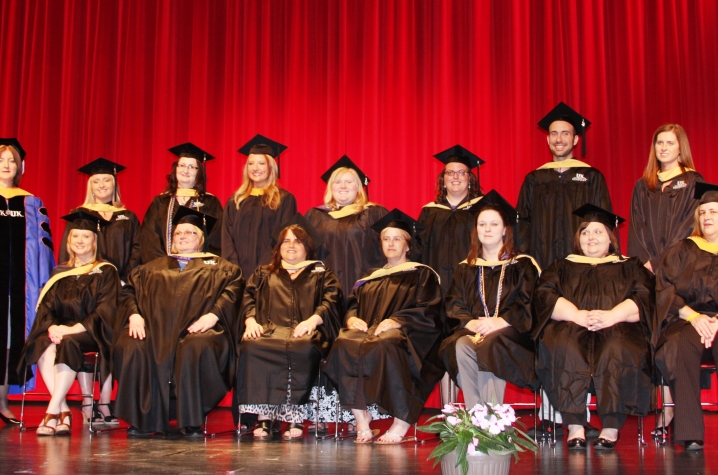 HAZARD, Ky. (May 31, 2012) –  The University of Kentucky Center for Excellence in Rural Health (CERH) recognized the 2012 graduates of UK's Southeast Kentucky Masters of Social Work (SEKY MSW) program.  More than 200 family and friends gathered at the Hal Rogers Forum in Hazard to honor the 12 graduates during a hooding ceremony.
 
This year's graduating class brings the total to 150 students who have graduated from the SEKY MSW program since its inception in 2000.
 
Fran Feltner, director of the UK CERH, delivered the keynote address and commended the students for their dedication to improve rural health.  "We live in an area where we continually strive to overcome shortages of health professionals to serve a population with many health disparities," she said. "Therefore, I am especially pleased to say that over 90 percent of our MSW graduates over the years have chosen to remain in eastern Kentucky to live and work."
Geared toward working professionals, the program is an off-campus extension of UK's College of Social Work.  Students may take UK courses in Hazard at the UK CERH or in Prestonsburg at the Big Sandy Community and Technical College, the majority of which are offered during evening hours.
 
For additional information about the program, call Melissa Slone or Dana Hays at (606) 439-3557.