Tips to help avoid vision problems caused by diabetes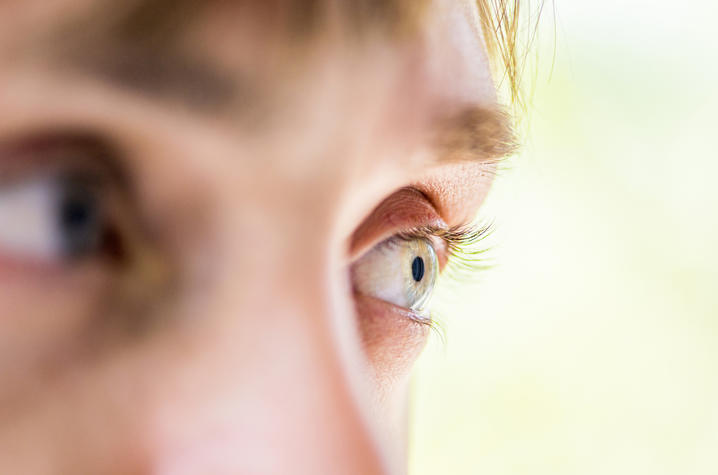 The University of Kentucky Public Relations and Strategic Communications Office provides a weekly health column available for use and reprint by news media. This week's column is by Joseph Brown, D.O., assistant professor of ophthalmology at the University of Kentucky in the Department of Ophthalmology and Visual Sciences.
LEXINGTON, Ky. (Jan. 23, 2023) — Diabetes is a disease so prevalent in the United States that it is considered to be an epidemic. In the state of Kentucky, according to the American Diabetes Association, approximately 13.6% of the adult population has diagnosed diabetes, with another 33.8% who have diagnosed pre-diabetes. Diabetes can result in devastating consequences financially and physically for the families and those who have it.
With a diabetes diagnosis, you must be aware of the risk factors you face. One of these risk factors is that you can develop a serious eye condition called diabetic retinopathy. Diabetic retinopathy causes vision loss and blindness in those who have diabetes by causing issues with the blood vessels connected to the retina.
If you have diabetes, it is important to get an eye exam once a year, as you may not notice any symptoms in early stages. Catching this condition early on will be the best course of action in preventing vision loss.
What are the symptoms?
Changes in vision such as trouble reading or blurred vision
Fluctuating vision
Spots or dark streaks floating in your vision
Dark or empty areas in your vision
Eye pain or redness
Difficulty seeing in the dark
What can I do to prevent diabetic retinopathy?
The best course of action for preventing diabetic retinopathy is managing your diabetes with a healthy diet, regular exercise and following your doctor's instructions with medications. You should also ensure you get a regular eye screening and monitor your blood sugar, cholesterol and blood pressure at all times.
What kind of treatment is available?
If caught early, your doctor will likely recommend more regular eye exams. However, in the later stages, there are a variety of treatments available to stop your vision from worsening, such as injections, laser treatment or eye surgery. Overall, it is important to see your doctor with any concerns you may have to find the right course of action for you.
UK HealthCare is the hospitals and clinics of the University of Kentucky. But it is so much more. It is more than 10,000 dedicated health care professionals committed to providing advanced subspecialty care for the most critically injured and ill patients from the Commonwealth and beyond. It also is the home of the state's only National Cancer Institute (NCI)-designated cancer center, a Level IV Neonatal Intensive Care Unit that cares for the tiniest and sickest newborns, the region's only Level 1 trauma center and Kentucky's top hospital ranked by U.S. News & World Report.  
As an academic research institution, we are continuously pursuing the next generation of cures, treatments, protocols and policies. Our discoveries have the potential to change what's medically possible within our lifetimes. Our educators and thought leaders are transforming the health care landscape as our six health professions colleges teach the next generation of doctors, nurses, pharmacists and other health care professionals, spreading the highest standards of care. UK HealthCare is the power of advanced medicine committed to creating a healthier Kentucky, now and for generations to come.