For One UK Doctor, Treating Patients is a Family Affair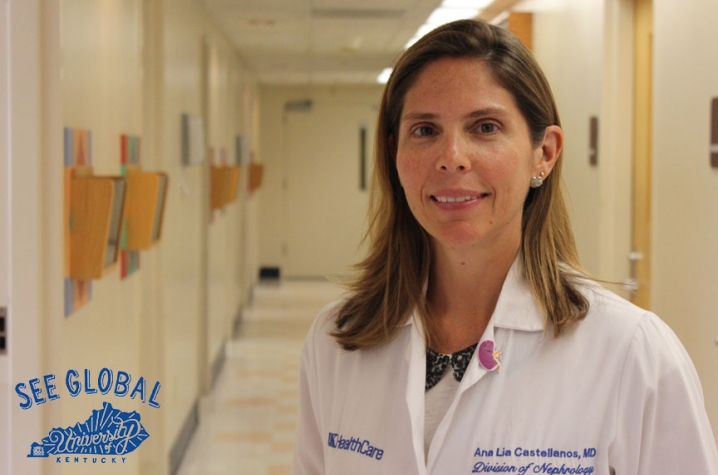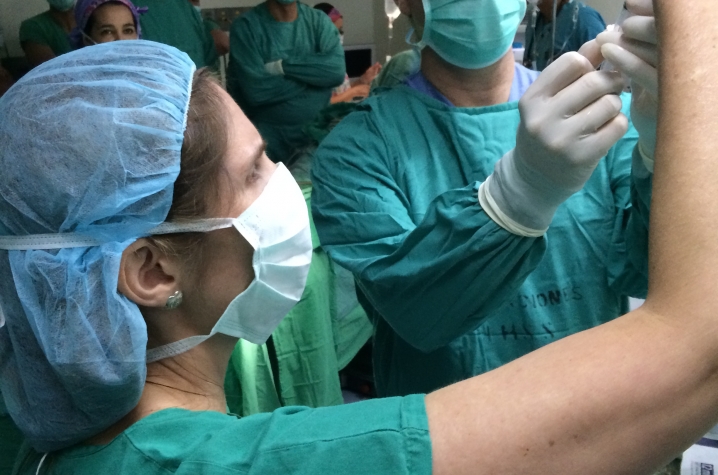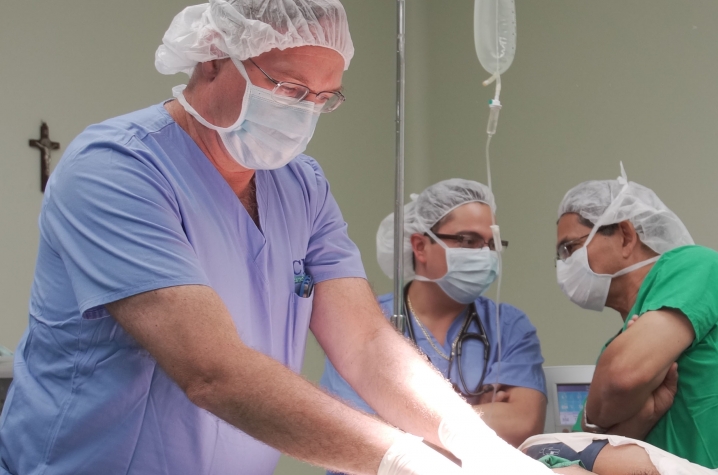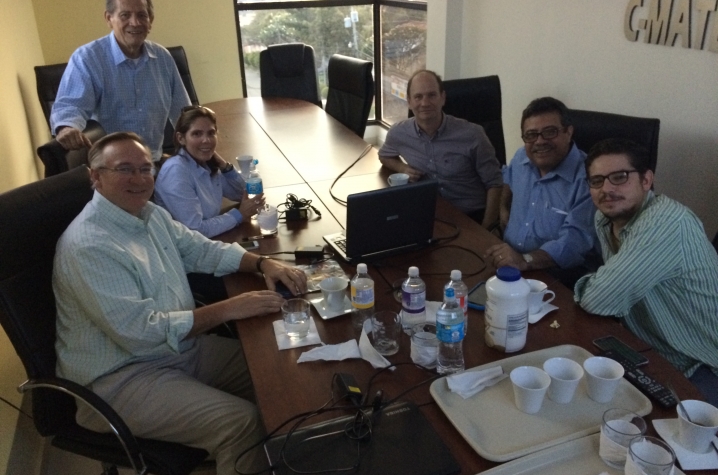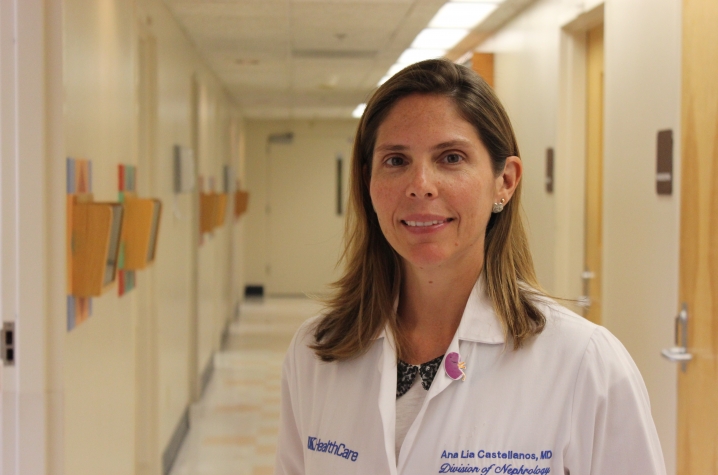 LEXINGTON, Ky. (July 20, 2015) – To most people, a "family doctor" is who they visit when they aren't feeling their best. For Dr. Ana Lia Castellanos, the term takes on a whole new meaning.
Castellanos, a nephrologist with the University of Kentucky Transplant Center, comes from a family of physicians – her father, uncle and cousin are practicing nephrologists in her home country of Honduras. With the help of her family and some of her colleagues here at UK, she's helping develop a kidney transplant program back in Honduras.
Honduras has one of the highest rates of end-stage kidney disease in Latin America, and overall kidney disease is on the rise. The country's current lack of a transplant program means there are many sick patients traveling for countless hours to undergo dialysis at the few medical centers that offer it. Castellanos' own family had tried to create a transplant program many years ago, but it eventually stalled due to several bureaucratic issues and lack of funding.
Castellanos thought it was time to try again. Shortly after she arrived at UK, Castellanos met a Honduran patient who had come to Kentucky for a kidney transplant because she could not receive it back home. The patient had insurance and the means to travel outside of her country for the procedure, but there were many others back in Honduras who did not have that luxury.
"I talked to my family about it, and I said I really wanted to help the patients with kidney disease in Honduras," Castellanos said.
In September 2013, Castellanos traveled to Honduras with transplant surgeon Dr. Roberto Gedaly and urologist Dr. Stephen Strup. They began training a team of physicians in Honduras to complete kidney transplants on their own, allowing the program to be sustainable. During their first trip, the team performed four transplants.
According to Castellanos, the Honduran medical care system is completely different from medical care in the U.S. There is no organ donor program in Honduras, so all kidney transplants will have to be performed using living volunteer donors.
Many people living with kidney disease in Honduras die before they can get proper treatment due to lack of readily available care and high costs. A fully developed transplant program could make an enormous impact on mortality in this patient population.  
"The goal is to create a team that is self-sufficient and can do these procedures on their own," Castellanos said. "The impact of this is going to be larger than just affecting four people."
In April 2015, Castellanos, Gedaly and Strup returned to Honduras for a second round of training and performed four more transplants. So far, all patients are doing well post-op and their health is being monitored by Castellanos' family in Honduras. 
The lives of the patients helped by the UK physicians and the team in Honduras have improved greatly following the transplants.  No longer having to undergo constant dialysis is one of the major benefits, saving the cost and time of travel.
"These are patients who really want to do well and improve their health," Castellanos said. "One of the patients who received a transplant during our first trip was traveling to the dialysis unit two hours away from his home on a bus three times a week to receive treatment." 
As for their next steps, Castellanos hopes to work with the team in Honduras at least one more time, by either traveling to the country again for more training, or by bringing the team here to UK to meet and work with more members of the transplant team.
One of the best parts of the experience, she said, was working with her own family to initiate such a huge, life-changing program for her home country.
"It was really rewarding to be able to give back, with my family at my side, to the country that trained me," Castellanos said. "Seeing that the patients are so grateful and that you can really change their life is amazing."
MEDIA CONTACT: Allison Perry, (859) 323-2399 or allison.perry@uky.edu