Stanton Named Spokesperson of the Year by Emergency Medicine Group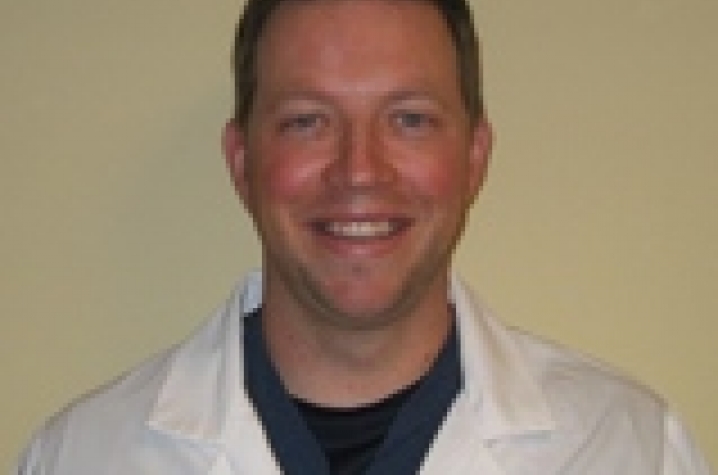 (May 1, 2012) -- Dr. Ryan A. Stanton, director of emergency medicine at UK HealthCare's Good Samaritan Hospital and assistant professor of emergency medicine in the University of Kentucky College of Medicine, has been named the 2012 Spokesperson of the Year by the American College of Emergency Physicians (ACEP). He is one of four emergency medicine physicians who will be honored by the organization.
Stanton, along with the three Communications Lifetime Achievement Award recipients, will be recognized May 21 at the 2012 Leadership and Advocacy Conference in Washington D.C.
"These are four exceptional emergency physicians who have set high standards of dedication to the specialty of emergency medicine," said Dr. David Seaberg, president of ACEP. "They are not only passionate about caring for patients, they make it a priority to educate the public about medical emergencies and the critical policies issues affecting patients. They are well-respected by the news media and have demonstrated unwavering determination to make sure emergency medicine issues are accurately portrayed in the news."
Stanton, who also is vice president and president-elect of the Kentucky Chapter of the American College of Emergency Physicians, is being honored for being a versatile and highly visible member of ACEP's Spokesperson's Network, regularly offering comment on complicated policy issues as well as consumer health topics, according to ACEP. He appears on television, and is regularly quoted in radio and print stories in national publications.
Other honorees who will receive the 2012 Communications Lifetime Achievement Award are:  Richard O'Brien of Scranton, Penn.; Dr. Al Sacchetti, Camden, N.J.; and Dr. Leigh Vinocur, Baltimore.