UK HealthCare Celebrates 'Donate Life' Parade Float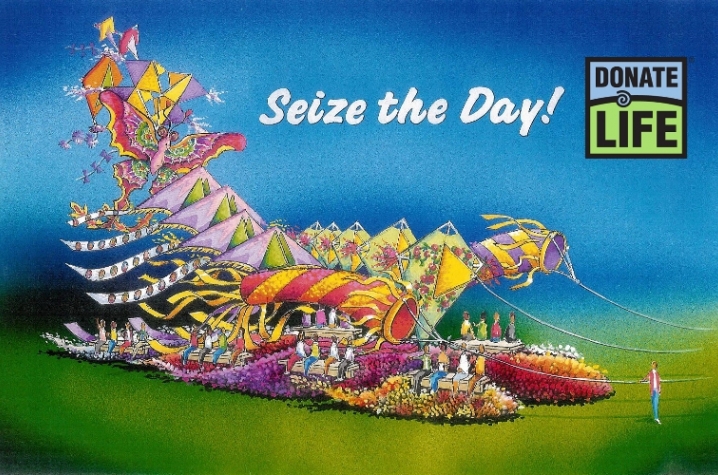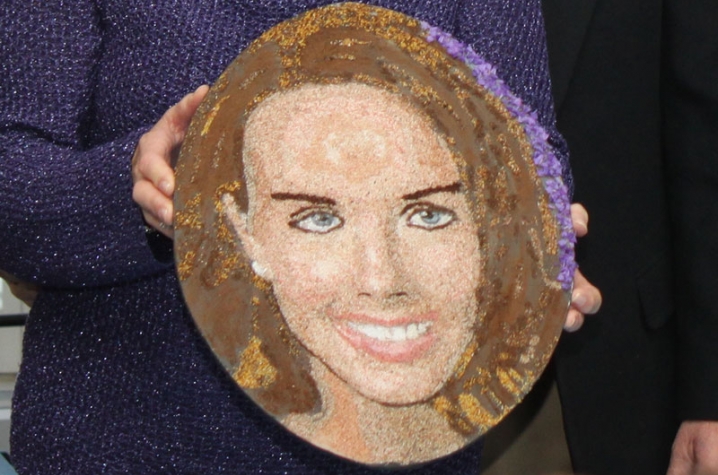 LEXINGTON, Ky. (Dec. 15, 2010) − UK HealthCare patient care providers and staff will join officials from the Kentucky Organ Donor Affiliates (KODA)  in celebrating the lives of nine local organ donor families whose loved ones made a difference in the lives of others through organ and tissue donation. These donors will be among those honored in the 2011 Rose Parade on Jan. 1, 2011 in Pasadena, Calif.
One of the donors, Missy Fields, will be memorialized in a "floragraph" or artistic floral portrait. Fields' family will complete the floragraph during a ceremony where all of the local donor families will be recognized. Fields is one of 60 people from across the nation whose portrait will adorn colorful kites on Donate Life's float as a tribute to their legacies and the hopes they bring to those in need of transplants.

At the young age of 16, Fields, of Nicholasville, Ky., told her family she wanted to donate her organs if anything should happen to her, and on Mother's Day, May 9, 2004, 22-year-old Fields became an eye and tissue donor after being involved in a fatal car accident.

"As one of only three transplant centers in the Commonwealth of Kentucky, we at UK HealthCare consider it a privilege and responsibility to serve and educate Kentuckians in organ donation, and we are thankful for this opportunity to help educate about the need for organ donation and to celebrate life," said Dr. Roberto Gedaly, UK HealthCare's chief of Abdominal Transplant Surgery.
More than 28,000 lives are saved each year in the United States through the gift of organ donation, giving hope to the more than 108,000 people awaiting a life-saving organ transplant. In addition, every year hundreds of thousands of people need donated corneas and tissue to prevent or cure blindness, heal burns or save limbs.

"We will celebrate the lives of each donor during both the creation of the donor's floragraph and on New Year's Day when the portraits shine their light on tens of millions of Rose Parade spectators and television viewers," said Bryan Stewart, chairman of the Donate Life float committee and vice president of communications at OneLegacy, the nonprofit organ and tissue recovery organization serving the greater Los Angeles area.

The 2011 Donate Life float will also feature 30 riders and walkers. In addition, donors and those connected to donation will be honored in a garden of thousands of roses dedicated through the Donate Life Family Circle program, presented by the Dignity Memorial network. The public is invited to participate by going to the Donate Life float website.
The 122nd Rose Parade, themed "Building Dreams, Friendships & Memories," will take place Saturday, Jan. 1, at 11 a.m. (EST) featuring majestic floral floats, high-stepping equestrian units and spirited marching bands.
For additional information on the Donate Life Rose Parade Float please visit the official website at www.donatelifefloat.org.