UK HealthCare to Continue as Official Medical Provider for Kentucky Speedway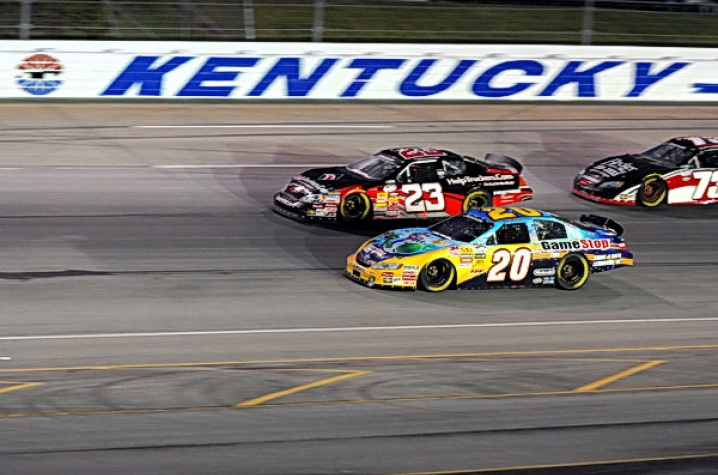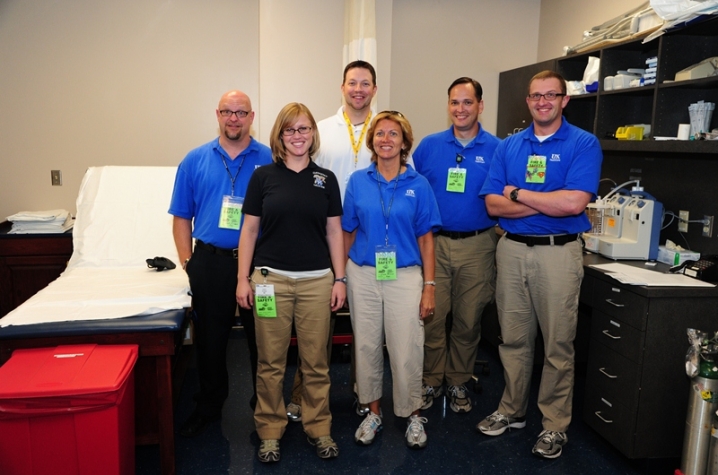 LEXINGTON, Ky. (July 8, 2011) – UK HealthCare announces it has extended its partnership with Kentucky Speedway and will continue to be the 107,000-capacity track's "official medical provider" through 2014. 
 
UK HealthCare physicians and nursing staff have partnered with the Kentucky Speedway Fire and Safety Team (F.A.S.T.) to provide all onsite medical care for fans through Grandstand Care Centers and for competitors through the Infield Care Center during event weekends since the facility opened in 2000. Both entities will additionally continue their partnership with emergency air medical services provider PHI, Inc., through the duration of the partnership extension.
 
"We're pleased to continue this relationship with Kentucky Speedway and to provide this valuable service for the speedway as well as for the benefit of citizens of the Commonwealth," said Dr. Michael Karpf, executive vice president for health affairs at the University of Kentucky. "Our highly trained professionals are prepared to handle the whole continuum of medical care that may be needed by racing participants as well as spectators."

Kentucky Speedway opened its first NASCAR tripleheader weekend that will feature Saturday's inaugural NASCAR Sprint Cup Series "Quaker State 400". The action-packed weekend began with the NASCAR Camping World Truck Series "UNOH 225" and will continue today with the NASCAR Nationwide Series "Feed The Children 300."
"It's comforting to know we can rely on UK HealthCare professionals to provide the very best care for our fans and competitors and look forward to building upon our strong track record of creating great entertainment experiences in partnership with an outstanding medical team," Kentucky Speedway General Manager Mark Simendinger said. 

Dr. Seth Stearley, medical director for Kentucky Speedway and assistant professor in the UK Department of Emergency Medicine, concurred. "Our medical team looks forward to another racing season and continuing the partnership between UK HealthCare and the Kentucky Speedway," said Stearley.  
 
Visit the Kentucky Speedway Web site for complete schedule and event information.
 
UK HealthCare consists of the patient care activities of the University of Kentucky including UK Albert B. Chandler Hospital, Kentucky Children's Hospital, UK Good Samaritan Hospital, Kentucky Clinic, Markey Cancer Center and 80 specialized clinics and more than 140 outreach programs throughout Central and Eastern Kentucky.  UK HealthCare is comprised of a team of 6,000 physicians, nurses, pharmacists and health care workers all dedicated to patient health.  

Media Contacts:  Kristi Lopez, UK Medical Center Public Relations,
(859) 806-0445 or kristi.lopez@uky.edu; and Tim Bray,Kentucky Speedway, (859) 991-1005 or tbray@kentuckyspeedway.com or Mike Schmaltz, 859-991-0988 or mschmaltz@kentuckyspeedway.com.