UK HealthCare Implements Temporary Restrictions on Inpatient Visitation Due to Flu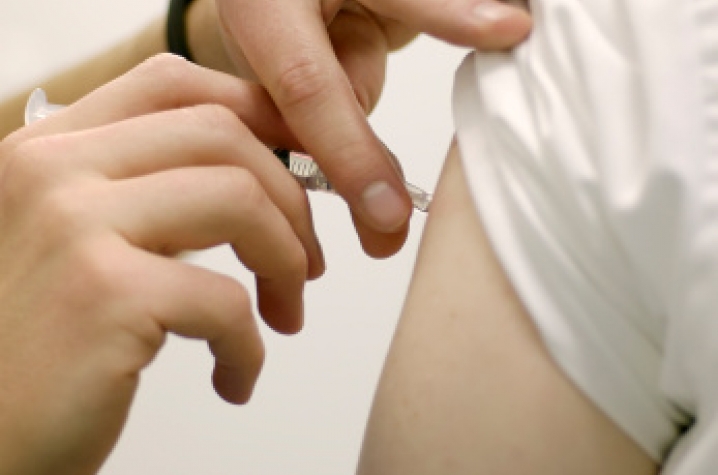 LEXINGTON, Ky. (Jan. 15, 2014) – UK HealthCare has temporarily amended its inpatient hospital visitation policy to be proactive in helping protect the health and well-being of patients and health care workers during this influenza season. 
"In response to the increasing number of flu cases in Kentucky, we will be instituting specific visitation measures," said Dr. Derek Forster, medical director for Infection Prevention and Control at UK HealthCare. "These temporary measures are designed to help protect patients, visitors and staff from exposure to the flu and are in effect at all UK HealthCare inpatient units including University of Kentucky Chandler Hospital, Kentucky Children's Hospital and UK Good Samaritan Hospital."
These measures include:
o    No visitors under the age of 18
o    No visitors with any symptoms of flu-like illness
o    Only two visitors will be permitted in a patient's room at one time
o    Visitors may be issued masks or other protective clothing for use when visiting
o    Additional restrictions may be in place in special care units such as women's and children's units, critical care and oncology units.
o    Compassionate visitation exceptions will be made on a case-by-case basis.
It is still recommended that everyone six months of age and older who hasn't received a flu shot yet, receive one, said Kim Blanton, enterprise director for Infection Prevention and Control at UK Healthcare. "A flu vaccine is the first and best way to prevent influenza," she said.
Flu symptoms can include fever, cough, sore throat, runny or stuffy nose, body aches, headache, chills and fatigue. Flu antiviral drugs are available and work best for treatment when they are started within two days of getting sick. However, starting them later can still be helpful, especially if the sick person has a high risk health condition or is very sick from the flu.
"UK HealthCare appreciates everyone's cooperation as, together, we work to assure the health and safety of our community during this challenging flu season," Forster said.
Media Contact:  Kristi Lopez, 859-806-0445 or kristi.lopez@uky.edu