UK HealthCare Partners in New Child Care Center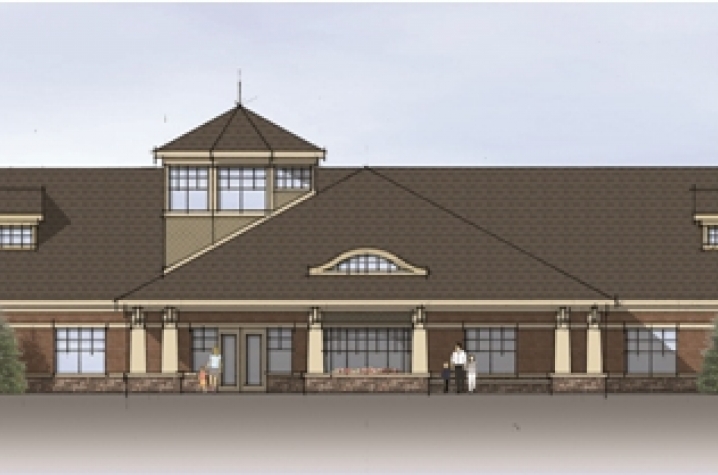 LEXINGTON, KY (Nov. 12, 2010) — Child Development Centers of the Bluegrass and UK HealthCare today announced plans to build a new facility opening in August 2012 that will more than triple the number of children being provided services.
Since 1958, Child Development Centers of the Bluegrass, has provided early childhood services for children in the Lexington area with a full-day preschool program for children with disabilities as well as typically developing children ages 13 months to 5 years old. 
"This is a win-win situation for the Child Development Centers, UK and the Lexington community," said Child Development Centers board director Steven Loy. "It enables us the opportunity to extend our high-quality integrated early childhood education services and intervention program to even more children."
The proposed facility will have a capacity for 166 children from age 6 weeks to 5 years old and outpatient therapy programs that could serve additional children.
"This new endeavor between UK HealthCare and Child Development Centers will open the door for innovative collaborations with our academic programs and our research programs at UK as well as assist in providing childcare for all UK employees, a valuable recruitment tool in attracting the best and brightest faculty and staff," said Dr. Michael Karpf, executive vice president for health affairs at UK.
In addition, the new center will provide teaching and educational opportunities for students in many UK programs, including the College of Education, speech and hearing, physical therapy, social work, psychology and throughout the health professions colleges, including medicine and nursing.
"Providing high quality child care is an important issue in the Bluegrass and is essential as a large employer in Central Kentucky," said UK President Lee T. Todd Jr. "As well as providing a valuable resource for faculty and staff, we look forward to exploring educational collaborations made possible with this agreement."
The center plans to continue to be a NAEYC (National Association for Education of Young Children) accredited facility as well as Four-Star Rated in Kentucky's voluntary STARS for Kids Now quality rating system, which serves children with and without special needs.
The new center, staffed and operated by Child Development Centers, will be constructed on the UK campus, pending approval by the UK Board of Trustees.
Child Development Centers of the Bluegrass currently enrolls 50 children and is dedicated to ensuring that children with disabilities reach their full potential by collaborating with families and community partners to create the highest quality home- and community-based therapy services as well as preschool and child care programs that benefit children with and without disabilities.