UK to Host Medical Educators for Conference April 19-21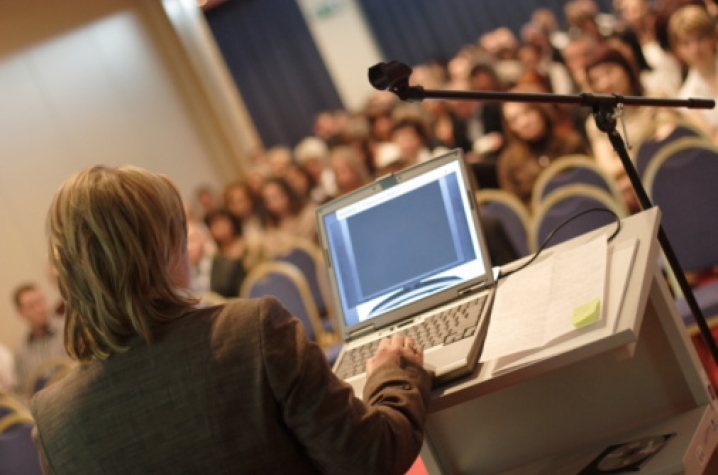 LEXINGTON, Ky. (April 9, 2012) —The University of Kentucky College of Medicine will host the Southern Group on Educational Affairs (SGEA) Conference April 19-21 at the Hilton Lexington Downtown. The meeting is a regional conference of the Association of American Medical Colleges (AAMC) and will bring together premiere medical educators from 47 medical schools across the south as well as special speakers from AAMC. 
 
"Best Practices in Medical Education:  Bring Us Your Best" is the theme of this year's conference which will feature the very best initiatives and practices in place at medical schools across the southern U.S. delivered through oral presentations, small group discussions, workshops, demonstrations and poster sessions.
 
Conference sessions will cover topics including teaching and learning, medical education research skills, rural health education, residency education, competencies across the continuum of medical education, revisions in the Medical College Admission Test, professionalism, curriculum integration and monitoring, interprofessional education, and assessment. Featured speakers include Dr. Deborah Powell, Dr. Steve Haist, Michael Hoseus, and Dr. H. David Wilson. 
 
"It is a great opportunity for us to welcome more than 250 medical educators from across the southern U.S. to the University of Kentucky and to Lexington," said Carol Elam, associate dean for admissions and institutional advancement and director of medical education research at the UK College of Medicine and past chair of SGEA.
For more information and registration for the SGEA Conference or to view the full agenda, to http://www.cecentral.com/live/2874.
The UK College of Medicine, founded in 1960, is an academic medical institution dedicated to providing superior education and training to produce highly-qualified, caring physicians to serve the people of Kentucky and the nation. One of six colleges comprising the UK Medical Center (Dentistry, Health Sciences, Medicine, Nursing, Pharmacy and Public Health), the medical school is well-positioned to pursue interprofessional health care education and collaborative research.
Media Contact: Kristi Lopez, kristi.lopez@uky.edu, (859) 323-6363