NCI "Moonshot" Grant Aims to Increase Rates of Colorectal Cancers Screenings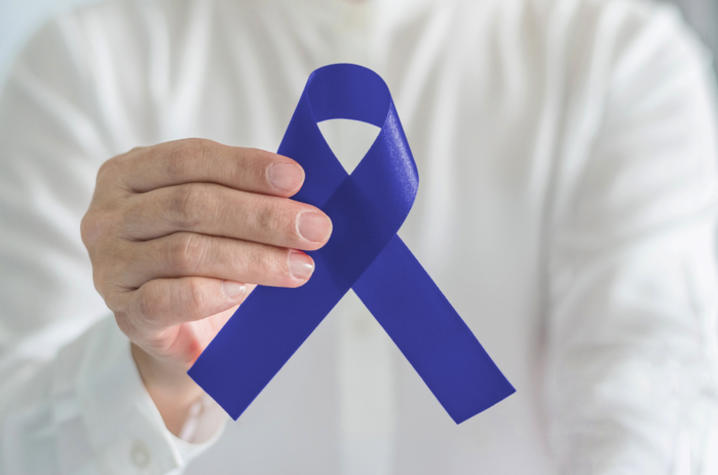 LEXINGTON, Ky. (April 22, 2019) – A new grant project funded by the National Cancer Institute aims to increase colorectal cancer screening rates in Kentucky and Ohio counties with elevated colorectal cancer mortality rates.
The project, Accelerating Colorectal Cancer Screenings through Implementation Science in Appalachia (ACCSIS) brings together the University of Kentucky, the Northeast Kentucky Area Health Education Center (NE KY AHEC), and The Ohio State University alongside 12 clinical partners across Kentucky and Ohio. The NCI awarded the group more than $770,000 in total costs for the first year of the project.
ACCSIS is a project supported by the NCI's Cancer Moonshot research initiative focusing on prevention and early detection strategies. The project aims to decrease colorectal cancer rates by encouraging colorectal cancer screenings through multilevel community and clinical interventions. This multilevel approach will include interviews with both healthcare professionals and community members to determine what barriers residents and providers face, and why rates of colorectal cancer screenings are so low within the area.
University of Kentucky College of Medicine Professor Mark Dignan serves as principal investigator for ACCSIS.
"We are excited to have this opportunity to continue our cancer control work with partners in Appalachian Kentucky," said Dignan, who is also co-leader of the UK Markey Cancer Center's Cancer Prevention and Control Research Program. "By working with the clinics and the communities they serve at the same time, we hope to increase awareness of the value of screening and see it increase in the clinics. We also hope to change community perceptions about colorectal cancer and promote the message that it is preventable, screenable, and treatable."
The six Kentucky clinical sites who have been invited to participate in ACCSIS are:
Three Rivers Family Practice – Riverview Clinic, Louisa
Juniper Breathitt Family Health, Jackson
St. Claire Family Medicine, Olive Hill
PrimaryPlus, Vanceburg
ARH Morgan County Clinic, West Liberty
Mercy Health - Powell County Primary Care, Clay City
"Among our region's many health disparities is the double whammy of low colorectal cancer screening rates and high colorectal cancer incidence and mortality rates," said David A. Gross, director of the Northeast Kentucky Area Health Education Center, a partner on the NCI project. "By collaborating with UK, clinics within our service region, and the broader communities those clinics serve, we are hopeful those rates can be improved — and that local residents will gain a better understanding of colorectal cancer screening and treatment options."