UK Operation of Family Care Clinic is Win for City, University and Patients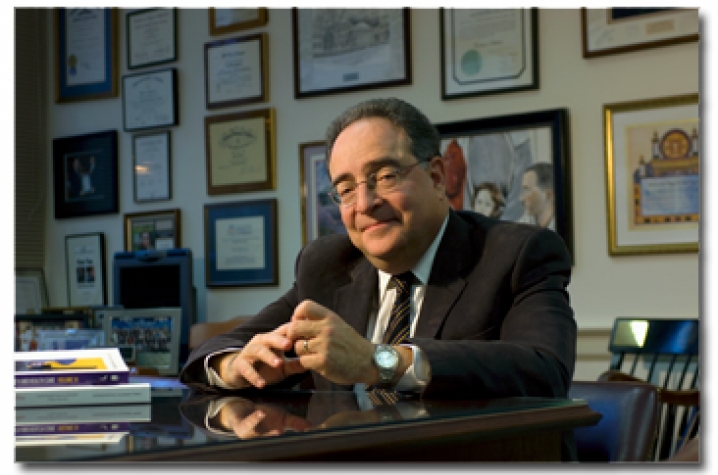 LEXINGTON, Ky. (May 5, 2010) — The nearly year-old partnership between the city and the University of Kentucky to operate the primary care clinic at the city's Family Care Center has proven to be a win for both UK and Lexington, but most importantly, it has also been a success for hundreds of local citizens whose health care has been improved.
Under UK's operation the clinic:
·          Serves approximately 55 patients per day
·          Is self-supporting;
·          Offers dental services, including full-time pediatric dentistry services
·          Offers specialty services such as speech therapy,  Spanish interpreters and social services.
Although it has been less than a year since the agreement went into effect on July 1, 2009, Lexington Mayor Jim Newberry said the decision was made to assess the center's success because of the recently announced departure of Dr. Jay Perman, dean of the College of Medicine and vice president for clinical affairs, who negotiated the agreement with the city for UK.  Perman will leave UK to become president of the University of Maryland, Baltimore on July 1.
"Dr. Perman has made many important contributions to the health care of our city and our state," Newberry said.  "His leadership on making the clinic part of UK has been critical.  This facility will have a lasting impact on the welfare of our community."
"This was a partnership that could only be done in this wonderful town under the great leadership of Mayor Newberry," Perman said. "This is a win-win since vital health services are now more available to an underserved population."
The clinic opened in 1989 and was originally envisioned as a facility that would serve just the approximate 125 families that received services through the Family Care Center at any one time.  "It soon mushroomed into a clinic serving thousands of people all over Lexington, and it raised concerns in 2008 with a team we had conducting a government-wide management audit because it was such an unusual role for local government," said Lexington Social Services Commissioner Marlene Helm. 
The audit findings prompted Helm to request an internal audit and hire a consultant to perform a practice assessment.  "I saw that there were problems and I felt that the city did not have the infrastructure to operate such a facility, but I also recognized the clinic's significant value to the community, so we began negotiations with UK," Helm said.
Under the contract, UK pays the city $108,000 a year in space rental for the clinic, which is located in the Family Care Center, 1135 Red Mile Place.  UK operates and staffs the clinic and it hired several clinic employees who were formerly employed by the city.
In addition to being an asset to the community, the clinic is also benefits medical education at the University, Perman said.  The clinic is home to one of only 10 triple board residency programs in the country. Upon completion, residents are board eligible in general pediatrics, pediatric and adult psychiatry.