UK Oral Health Offers Patient Help Rebuilding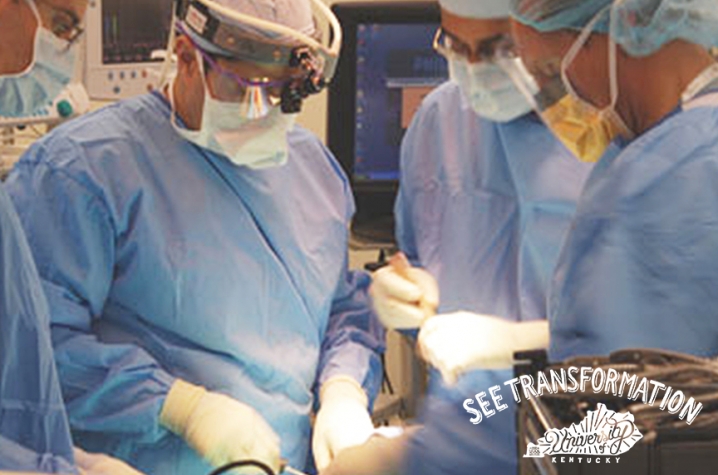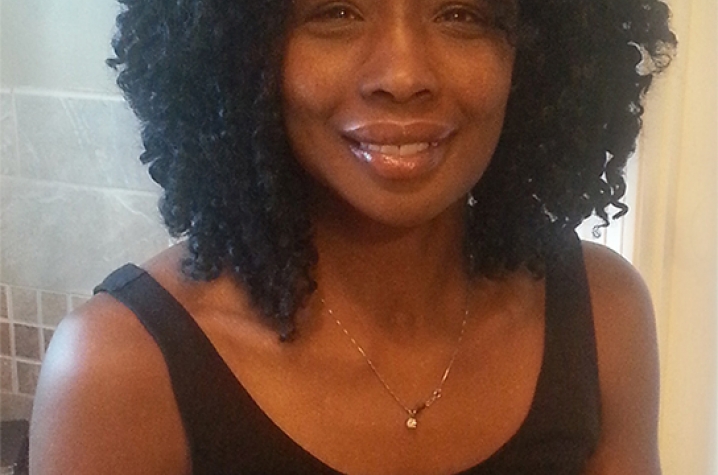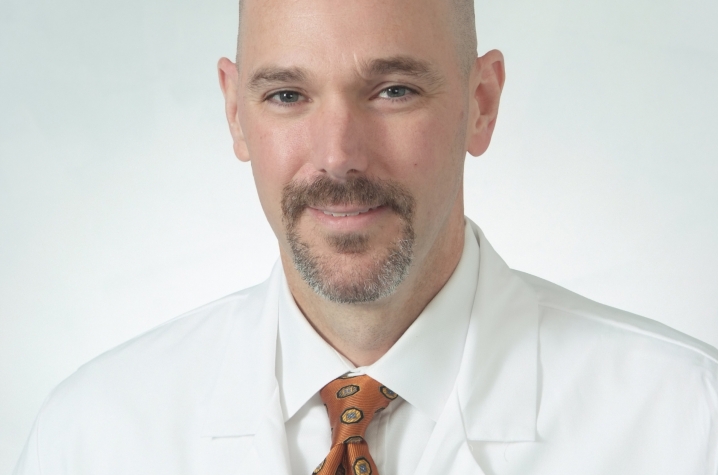 LEXINGTON, Ky. (Aug. 13, 2015) — As a final step before leaving the United States to serve abroad, U.S. Army Logistical Chief Warrant Officer Four Josie Evans went for a routine medical exam at her base in Fort Knox, Kentucky. Expecting to be found medically fit for deployment, instead Evans was given much different news.
"They first thought it was a cyst," said Evans. "After going to a doctor in Elizabethtown to have it cleaned out, a biopsy came back that it was odontogenic myxoma."
Odontogenic myxoma is a rare abnormal growth in tissue, in many cases, seen in the lower jaw area. Young adults are more commonly diagnosed with odontogenic myxoma, although cases have been identified in patients ranging from ages 10 to 50 years old. While painless and benign, it is often referred to as "locally malignant." If left untreated it grows aggressively, and is invasive and destructive.
"After seeing how extensive the problem was, and what all it entailed, Dr. Larry Cunningham at the University of Kentucky College of Dentistry was the only surgeon my doctor in Elizabethtown would recommend."
At the suggestion of her local doctor, Evans made the trip to UK to undergo an extensive surgery performed by Cunningham of the Oral and Maxillofacial Surgery Department and Dr. Daniel Stewart of the Plastic Surgery Division. Her first surgery, which lasted over 14 hours, involved the resection, or removal, of her entire lower jaw and the reconstruction of the area.
"I lost from the left side of my chin all the way down the right side completely. All my chin, my lower teeth, there was nothing. My left fibula bone was used to rebuild my face."
After Dr. Cunningham and his team removed the tumor and rebuilt the area, Evans began her road to recovery. The tumor had been very invasive. With the amount of facial reconstruction preformed, Evans remained in the hospital for some time following the operation. Due to swelling, she relied on a breathing tube for one month and a feeding tube for two months during recovery.
When recalling the support of her family, local church, Army organization, and health care team, Evans says, "God put the right people in my life. I had to learn to do everything all over again. I had to learn how to speak with the breathing tube. I refused to leave the hospital in a wheelchair. Before I left, I learned to use a walker. I had to learn how to walk without the one bone in my leg. I didn't eat solid food for months after the feeding tube was removed. It was all very difficult."
Following the initial surgery, Evans visited Drs. Cunningham and Stewart regularly for check-ups to review progress. Several additional surgeries were needed in order to care for issues involving infection. Engineered bone was added to address damage caused by infection to the fibula bone used during the reconstruction process.
"After the final surgery to treat infection, my lips and face were swollen again. They were two times their normal size. It was another hard process to go through," says Evans. "The swelling went down really fast. I'm at the point now where I can get dental implants."
"The staff at UK, the doctors, everybody was just awesome. I couldn't have asked for a better team. It's been a long road, a hard transition. When people see me, unless I tell them my story, they don't know. That's how great a job Dr. Cunningham and Dr. Stewart did on the resection and the reconstruction work."
"Part of UK's mission is to serve as a resource for community providers. Working as a multidisciplinary team, UK HealthCare providers are able to offer the support patients need in such complex cases, and assist community physicians in helping their patients reach a favorable outcome. Opportunities to make such a positive impact and take care of patients like Josey makes my work very fulfilling," says Cunningham.
Just several months after the last surgery, Evans was able to return to teaching aerobics, running five miles or more every other day and go back to active status in the armed forces, where she has served for nearly 20 years.
"When you think you are in a bad place, you can look to your left and your right. There are people in worse conditions than I was in, so I thank God things are as good as they are for me. I just believe that God orchestrated it so I was put in the right place, at the right time, to get the right care. The University of Kentucky was the right care for me. I was absolutely blessed with the doctors I had. Dr. Cunningham and Dr. Stewart have blessed hands. They will always be a part of my life. They changed my life…I'm very grateful."
"I met a lady at church that has been going through a similar process for about four or five years now. She had surgery somewhere else and things didn't go well. When she saw me, and she learned my story, she asked for my doctors' names. She's now coming to UK after seeing me and hearing what great care I was given."  
Media Contact: Ann Blackford at 859-323-6442 or ann.blackford@uky.edu