UKMED Offers 'Medical Student Experience' as Part of Recruitment Program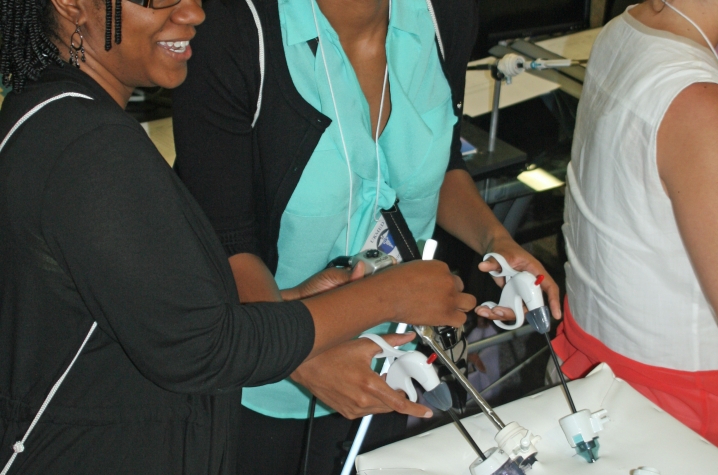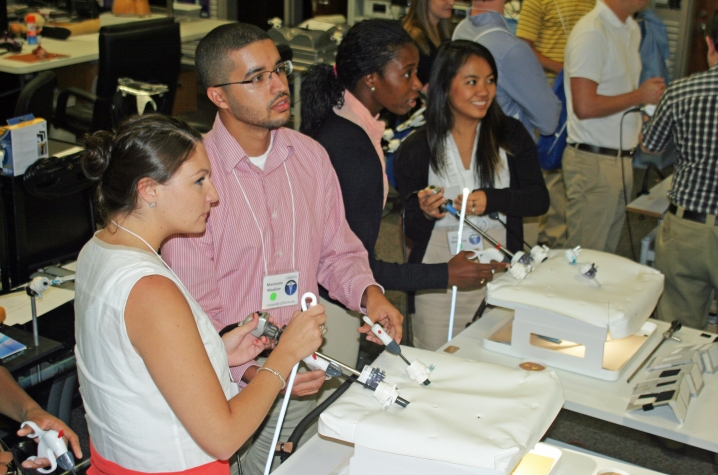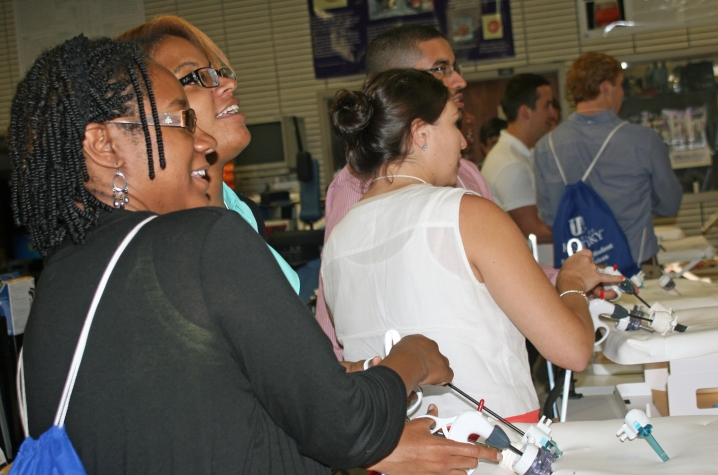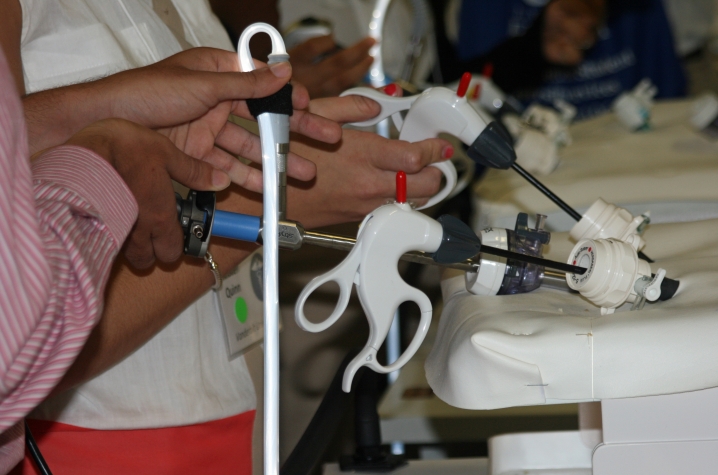 LEXINGTON, Ky. (Aug. 14, 2013) -- First on the day's schedule was an 8 a.m. neuroanatomy class, followed by neuropathology and neurosurgery lectures.  Later in the day, it was off to the Minimally Invasive Surgery Training Lab and the Patient Simulation Lab. 
For 32 minority students, a unique program provided an intensive 'day in the life" of a UK medical student.  Along with a sample of courses, it also provided time to network with medical school administrators, faculty and current students.  And for some, it was even time to envision themselves as part of a future class.
On Monday, Aug. 12, the UK College of Medicine hosted the UK Minority Education Development (UKMED) program for the fourth year.  The program, which defines minority as students who are black, Hispanic or Middle Eastern, as well as first-generation college students or those from rural Appalachia or an underserved rural area, was developed by former student and now alumnus Dr. Ima Ebong.  And even though Ebong graduated last May, the program continues to be student-led and geared toward targeting prospective medical students from Kentucky and across the U.S.
"It really felt like I was in medical school," said Kareem Alexis, a junior at Georgia State University. The New York native who now lives in Atlanta says he learned of the UK program last year during the Student National Medical Association Conference held in Louisville and decided to attend to learn more about UK. "Everyone has been very friendly and been giving us very helpful tips on how to apply to medical school."
Divine Favour Anene, a biology senior at the University of Louisville, who will begin interviewing at programs including UK next month agreed with Alexis that the program was very worthwhile. "I've established some very good contacts and I've been impressed with the attitude and culture by current medical students that conveys 'we are all in this together' rather than a spirit of competition," he said.
UKMED was designed to specifically recruit underrepresented minority junior and senior pre-medical undergraduate students who have a strong interest in attending medical school. The goals of UKMED are to increase interest by minority students in the medical profession; increase the number of minority student applicants and increase matriculation of minority students to the UK College of Medicine.
Current UK College of Medicine second year students Joyce Achenjang and Nana Mensah stepped up to coordinate this year's event and continue the program that their colleague Ima established.  Achenjang had attended the program while she was an undergraduate student at UK and says it helped her navigate the admissions process and allowed her to meet many people who would become familiar faces when she began classes the following year.
For Mensah, her interest in helping with the program and assisting future medical students came from a different experience.  "I was very lost when first applying to medical schools and the process was not easy so having this type of program where you can ask professionals and have them guide you through the process is an invaluable experience."
To date, about 10 previous UK MED participants are now enrolled in the College of Medicine, said Carol Elam, associate dean for admissions and instructional advancement for the UK College of Medicine. In addition, thanks to programs and efforts such as UK MED, this year's incoming first-year College of Medicine class has the highest minority enrollment to date with 32 of the 136 students enrolled in the Class of 2017 considered minority students.