Survive the Night/Roll for the Cure to Benefit Markey Cancer Center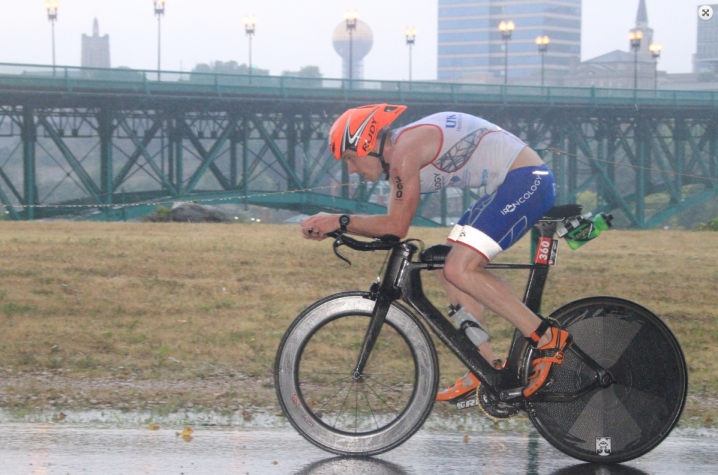 LEXINGTON, Ky. (April 26, 2016) – This June, taking your bike for a ride could help save lives.
UK HealthCare and the Lexington Cancer Foundation are teaming up to present the Survive the Night Triathlon and the Roll for the Cure on June 17-18. All proceeds from these events will benefit the University of Kentucky Markey Cancer Center, providing funding for patient care, research and more.
Survive the Night is a unique overnight triathlon relay created by Markey radiation oncologist Dr. Jonathan Feddock, who is also an avid triathlete himself. Participants will swim, bike and run for a combined 140.7 miles. Participants can choose to compete solo or put together a team of up to 10 people to complete the relay.
Roll for the Cure is the Lexington Cancer Foundation's annual bike event to raise awareness and funds for cancer care. Participants can choose the length of their ride: 95, 50, 35, or 10 miles through Kentucky Horse Farms, or a short Family Fun ride around Commonwealth Stadium. The longer rides will include rest stops at Buffalo Trace and Woodford Reserve.
Survive the Night begins Friday, June 17 at 7:30 p.m. beginning at Commonwealth Stadium on the UK campus. Registration is $450 per team through April 30 and $500 per team thereafter until May 30.  
Roll for the Cure will also begin at Commonwealth Stadium, starting on Saturday, June 18 with the 95- and 50-mile rides at 8 a.m. The 30- and 10-mile rides will begin at 10 a.m. and the Family Fun ride begins at 11 a.m. Registration for the longer rides is $75 and the Family Fun ride is $10.
For more information or to register for Survive the Night or Roll for the Cure, visit lexingtoncancerfoundation.org.
MEDIA CONTACT: Allison Perry, (859) 323-2399 or allison.perry@uky.edu