UK Chandler Hospital Listed in Top 100 Hospitals for Women's Health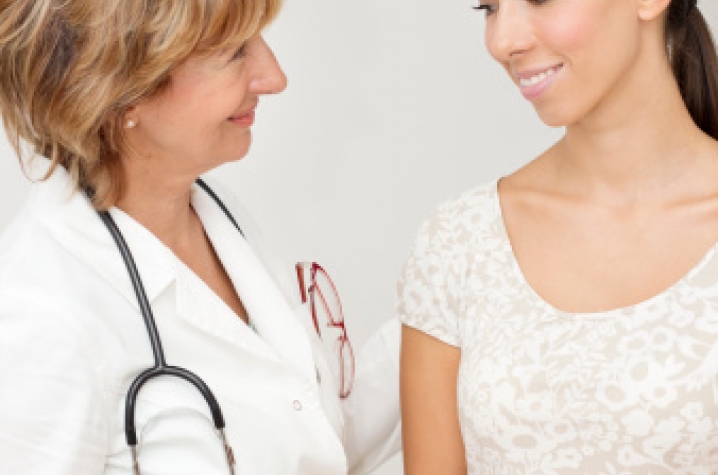 LEXINGTON, Ky. (Jan. 29, 2015) — The University of Kentucky Albert B. Chandler Hospital was recently ranked as a top-100 hospital with a women's health program by Becker's Hospital Review.
Becker's Hospital Review, a publication covering business and legal information in the health care industry, annually releases a list of the nation's top-100 hospitals offering exceptional women's health services. All hospitals selected for the 2014 list provide outstanding services geared toward women, which include gynecology, obstetrics, women-focused heart care and women-focused cancer care.
The article can be accessed at www.beckershospitalreview.com/lists/100-hospitals-with-great-women-s-health-programs-2014.html.
Selection for the list was based on previous recognitions from various health care industry groups, including U.S. News & World Report, Healthgrades, CareChex and UNICEF's Baby-Friendly Hospital Initiative. The UK Chandler Hospital Birthing Center is the only Level III neonatal intensive care unit serving its geographic region. The UK Chandler Hospital was ranked No. 10 for women's health in a CareChex's 2015 ranking and offers primary and subspeciality care for a range of women's health issues, including cancer and high-risk pregnancies.
The UK Markey Cancer Center houses UK HealthCare's Comprehensive Breast Care Center, which was the first center in Kentucky to offer tomosynthesis for breast cancer screening, as well as the Gynecologic Oncology clinic. That clinic is home to the UK Ovarian Screening Program, an ongoing research project initiated in 1987 by Dr. John R. van Nagell Jr., professor of obstetrics and gynecology at the UK Markey Cancer Center, and his colleagues. The goal was to study whether transvaginal sonography (TVS) could be an effective means of early ovarian cancer detection. Through this study, more than 257,000 free screening examinations have been provided to more than 43,000 Kentucky women, with 657 ovarian tumors and 101 malignancies detected.
The UK Chandler Hospital is also currently making strides toward a Baby-Friendly accreditation from the World Health Organization and the United Nations Children's Fund (UNICEF). While working toward this goal, the birthing department was one of 92 birthing centers in the nation, and the only in Kentucky, to receive the Best Fed Beginnings Grant from the National Institute for Children's Health Quality in 2012. UK HealthCare follows the 10 Steps to Successful Breast Feeding outlined by the Baby-Friendly Initiative and provides patients with breastfeeding support through its Mommy and Me Clinic.
MEDIA CONTACT: Elizabeth Adams, elizabethadams@uky.edu; Allison Perry, allison.perry@uky.edu