UK HealthCare Marks National Patient Safety Awareness Week While Recognizing PICU Milestone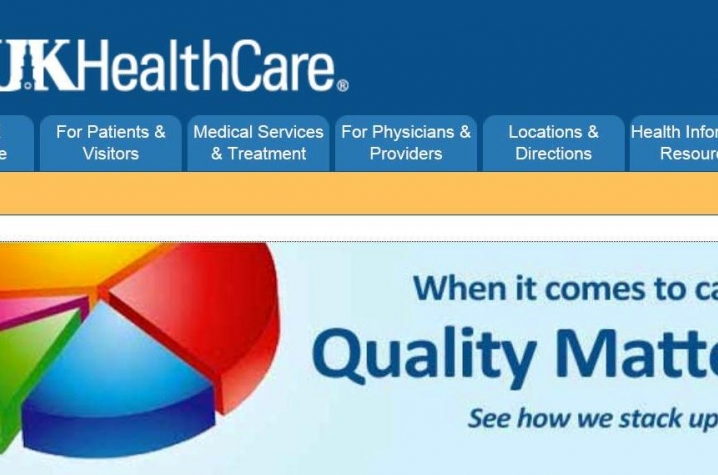 LEXINGTON, Ky. (March 6, 2013) -- Nationwide, hospitals are marking this week -- March 3-9 -- as Patient Safety Awareness Week but at UK HealthCare, it is a milestone reached on March 4 that is among the biggest reasons for celebration.
Monday marked 365 days in the pediatric intensive care unit (PICU) at Kentucky Children's Hospital without a single case of central line associated blood stream infections (CLABSI). These infections are among the health care‐acquired infections reported to the Centers for Medicare and Medicaid Services (CMS) and compared to other institutions. 
In the 12-bed PICU that provides comprehensive care for critically ill and injured infants, children and adolescents, the rate of CLABSIs peaked at about 8 per 1,000 line days in 2010 but now has gone to zero for the past 12 months -- well below the national average for PICUs, said Dr. Cheri Landers, associate professor of pediatrics and director of PICU quality and safety at Kentucky Children's Hospital.
Frequent re-education of all PICU practitioners on insertion and line care practices, changing to chlorhexidine preps for line access, and daily reassessment of line necessity on multidisciplinary rounds have all contributed to the sustained improvement in care, she said.
"Bloodstream infections can be very serious and can cause a patient's stay in the hospital to be longer and can increase the risk of death," she said. "However, with infection prevention as a priority, our team's work and dedication to patient safety is evident in our results."
In accord with the achievement in the PICU, this year's theme for the National Patient Safety Foundation's (NPSF) Patient Safety Awareness Week is Patient Safety 7/365 and reminds health care professionals and health consumers that providing safe patient care requires constant dedication and effort, 365 days a year.
"Patient Safety Awareness Week encourages a sustainable and conscientious collaboration between all of our health care providers and support teams that work every hour of each day toward patient safety," said Dr. Bernard Boulanger, UK HealthCare chief medical officer. "The success of the PICU is just one of many examples where we are continuing to make marked improvement in patient quality and safety throughout the enterprise."
In addition to the impressive record in the PICU, the Kentucky Children's Hospital neonatal intensive care (NICU) also has taken progressive measures to prevent central line infections.
The number of central line infections has been greatly reduced and a new culture and attitude toward infection prevention has been established, said Dr. Lori Shook, neonatologist at Kentucky Children's Hospital. 
Two years ago, the unit began focusing on ways to reduce and prevent central line infections. One of the first steps was to rule out contaminants that may cause a culture to be misread as an infection and lead to unnecessary antibiotic use, said Shook. In 2010, she says the unit reported 33 central line  infections -- although some of these cases may not have been true infections due to the lack of standardization in drawing blood cultures. 
By 2012, the utilization of more stringent blood culturing policies as well as implementing measures such as having a central line team dedicated to handling the lines has led to the unit reporting only four CLABSI infections, well below the national average.
"It has really been a collaborative effort to prevent infections from everyone including techs, environmental services employees, nurses and physicians," she said. "Now when an infection is detected, it is a team effort to analyze and determine how to prevent the next one."
To further define its commitment to safety and patient quality, UK HealthCare also recently added a new section on its website to share clinical outcome data for all clinical areas. Quality and Safety information can now be found at: ukhealthcare.uky.edu/quality/home/ and includes measures on performance in key components of quality such as patient survival, quality of care, patient safety, efficient care and patient centeredness.
Media Contact: Kristi Lopez, kristi.lopez@uky.edu or (859) 323-6363