What to Know About Pediatric Multi-System Inflammatory Syndrome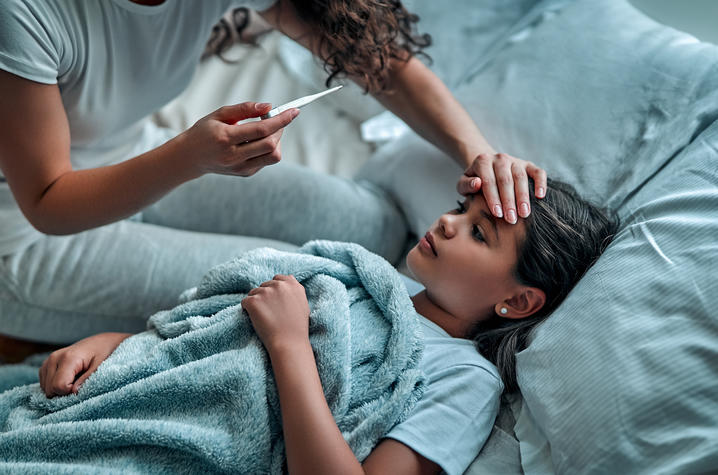 LEXINGTON, Ky. (May 20, 2020) – There have been reports coming out of New York and other states that have been hit hard by the coronavirus about a complication experienced by children who have tested positive for COVID-19. Known as pediatric multi-system inflammatory syndrome (PMIS), doctors and the Center for Disease Control and Prevention have made a connection between this disease and COVID-19, but there is still much to learn about it.
Symptoms of PMIS include fever that lasts more than 24 hours along with rash and changes in skin color, swollen lymph nodes, excessive sleepiness and abdominal pain, diarrhea and vomiting. If your child shows these symptoms and has tested positive for COVID-19 or been exposed to the virus, contact your pediatrician.
PMIS closely mimics Kawasaki Disease, a rare inflammatory condition that is the leading cause of acquired heart disease in infants and children. While Kawasaki Disease can be triggered by viruses, doctors are not yet sure if these are symptoms of Kawasaki, an inflammatory response to COVID-19 or a combination of both. Both conditions cause severe swelling in the blood vessels and can lead to serious heart complications if left untreated.
COVID-19 in children and PMIS are both very rare; there have been very few cases reported in Kentucky. While doctors are still trying to understand the connection between PMIS and COVID-19, it is important to maintain social distancing and hand-washing habits to prevent the spread of the virus.
Dr. Sean McTigue is the medical director for Pediatric Infection Prevention & Control at Kentucky Children's Hospital.