Widely available HPV vaccines help prevent many types of cancer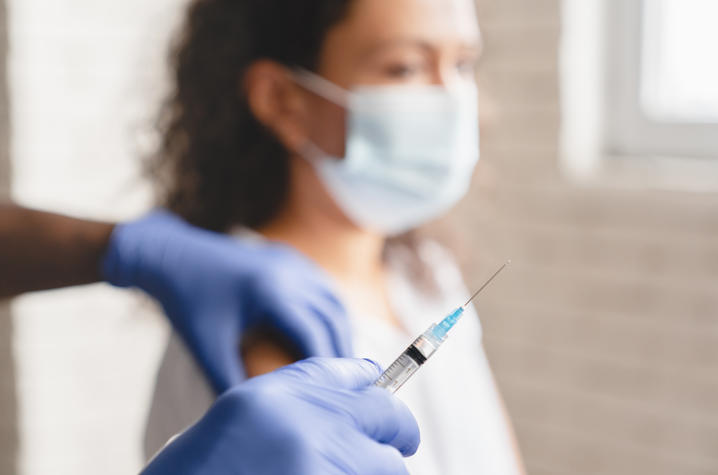 The University of Kentucky Public Relations and Strategic Communications Office provides a weekly health column available for use and reprint by news media. This week's column is by Mya Desai and Lindsey Long, doctoral students at the University of Kentucky College of Pharmacy.
LEXINGTON, Ky. (March 13, 2023) — Humanpapilloma virus (HPV) is a sexually transmitted virus that can cause genital cancers and cancer of the throat, the base of the tongue, and tonsils. HPV vaccination is a safe and effective way to prevent more than 90% of cancers caused by HPV, including vaginal, cervical, and vulvar pre-cancers in women and anal cancer in both men and women.  
Cervical cancer was once a leading cause of cancer-related deaths among women in the United States, but since the introduction of the HPV vaccine in 2006, the American Cancer Society has reported a 65% reduction in cervical cancer rates. Because the vaccine is most effective before exposure to HPV through sexual activity, it is recommended that boys and girls age 11-12 receive two doses six to 12 months apart. If the HPV series is not completed during that time, it is still recommended for all adults through age 26. Adults aged 27-45 who are not vaccinated against HPV should discuss the potential benefits of HPV vaccination with their pharmacist or another health care provider. You can request the vaccine at your next well visit with a primary care provider or at most retail pharmacies.  
Operation Immunization, a service-oriented student group at the University of Kentucky College of Pharmacy (UKCOP), seeks to increase public knowledge of immunizations and raise the number of adults in Kentucky that receive recommended immunizations. Under the guidance of a faculty advisor, the student-led committee works with University Student Health and the Prevention, Outreach, and Wellness Education Resources Unit at the Get Yourself Tested (GYT) clinics. The clinics provide HPV education and vaccinations at no cost to students. The group will expand these services to on-campus housing and other prominent locations on campus in the next academic year. 
Although exposure to HPV is prevalent in the United States, there are several common myths surrounding HPV and the HPV vaccine. A common misconception is that the HPV vaccination only protects women. The vaccine protects both men and women and can still be received after age 12, even if the individual has already been sexually active. Another common myth is that an individual can skip cervical cancer screenings after receiving the HPV vaccine. The HPV vaccine is protective against the most common and high-risk forms of HPV but does not protect against all HPV strains. Maintaining regularly scheduled visits with your primary care physician or gynecologist to provide screening for cervical and other forms of cancer is essential. 
This March, Operation Immunization encourages everyone to celebrate Women's History Month by prioritizing women's health. If you need a vaccine or have questions about the HPV vaccination, visit one of the upcoming GYT clinics.  
The GYT clinic will hold three dates where the HPV vaccine will be available in the Prevention, Outreach, and Wellness Education Resources (POWER) suite of the Gatton Student Center: 
March 8: 11:30 a.m.-1:30 p.m.
March 22: 11:30 a.m.-1:30 p.m. 
April 5: 11:30 a.m.-1:30 p.m.  
UK HealthCare is the hospitals and clinics of the University of Kentucky. But it is so much more. It is more than 10,000 dedicated health care professionals committed to providing advanced subspecialty care for the most critically injured and ill patients from the Commonwealth and beyond. It also is the home of the state's only National Cancer Institute (NCI)-designated cancer center, a Level IV Neonatal Intensive Care Unit that cares for the tiniest and sickest newborns, the region's only Level 1 trauma center and Kentucky's top hospital ranked by U.S. News & World Report.  
As an academic research institution, we are continuously pursuing the next generation of cures, treatments, protocols and policies. Our discoveries have the potential to change what's medically possible within our lifetimes. Our educators and thought leaders are transforming the health care landscape as our six health professions colleges teach the next generation of doctors, nurses, pharmacists and other health care professionals, spreading the highest standards of care. UK HealthCare is the power of advanced medicine committed to creating a healthier Kentucky, now and for generations to come.