UK Opens State-of-the-'Art' Academic Creative Space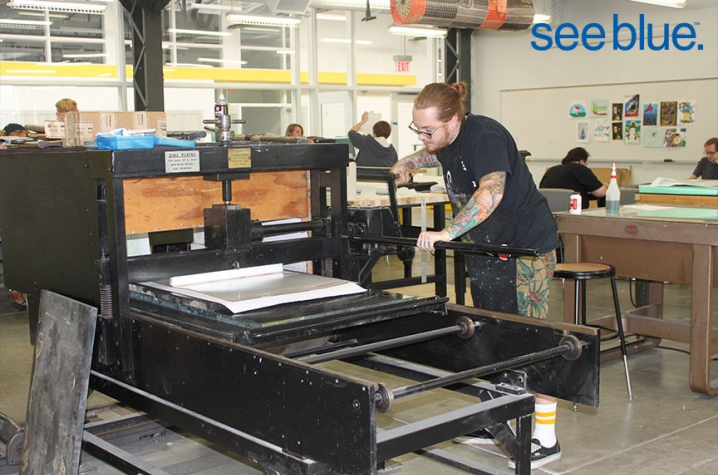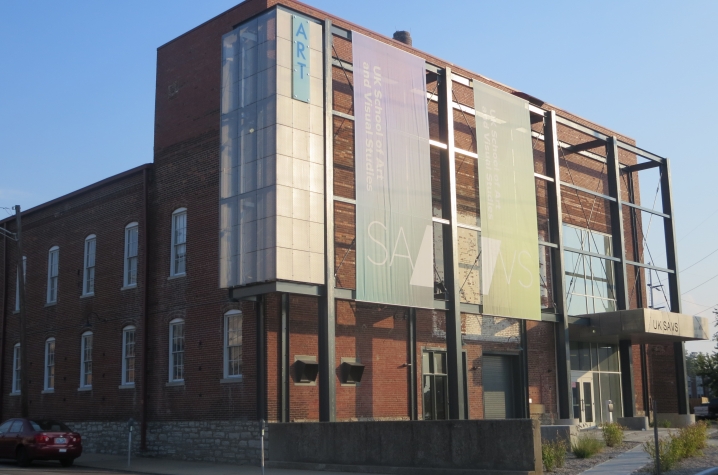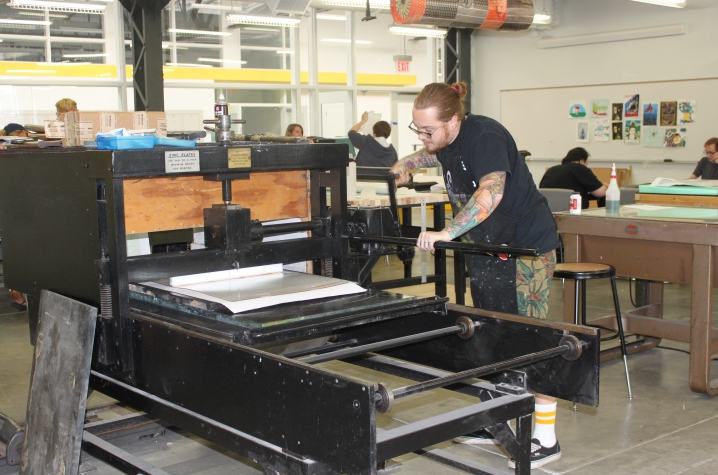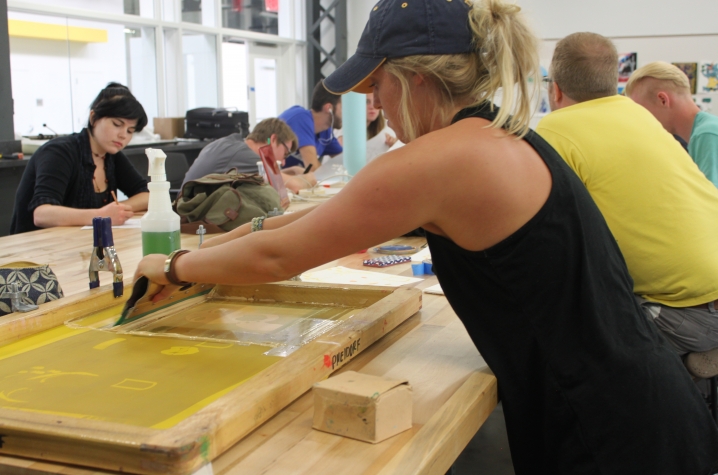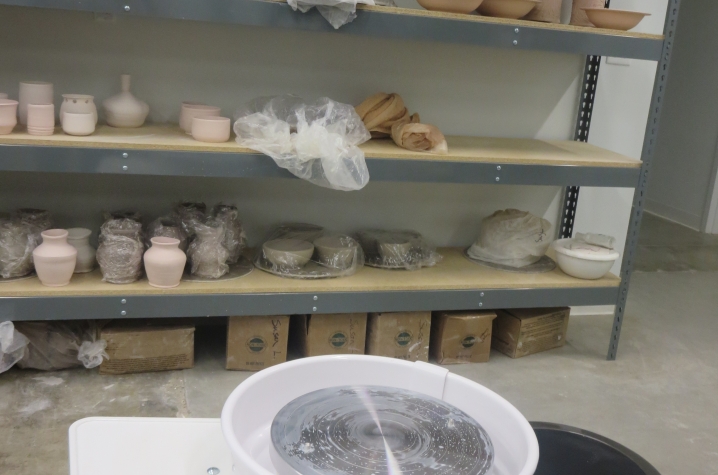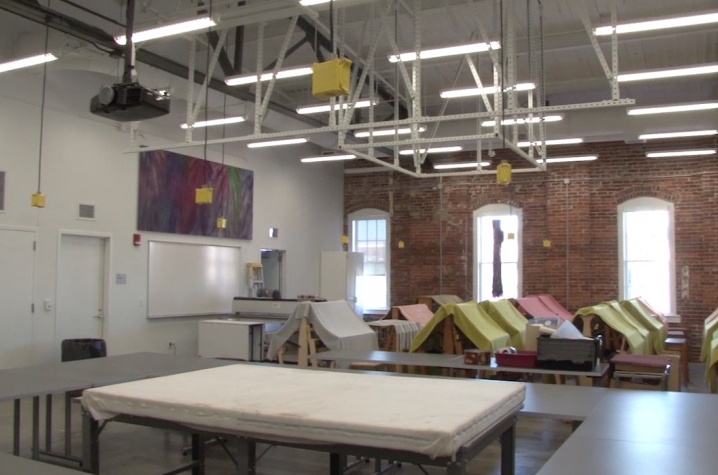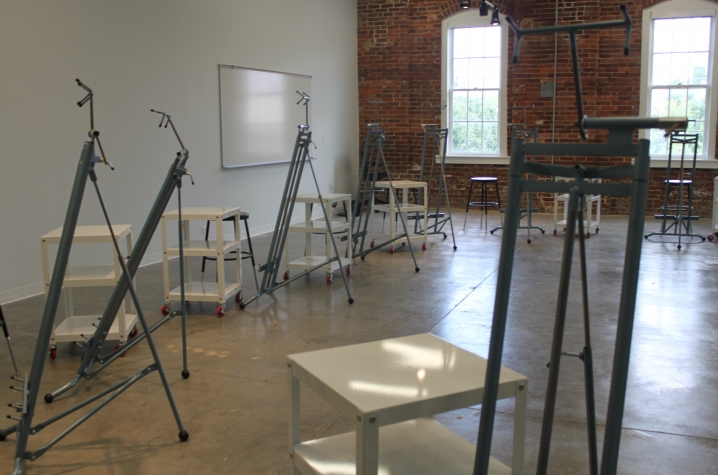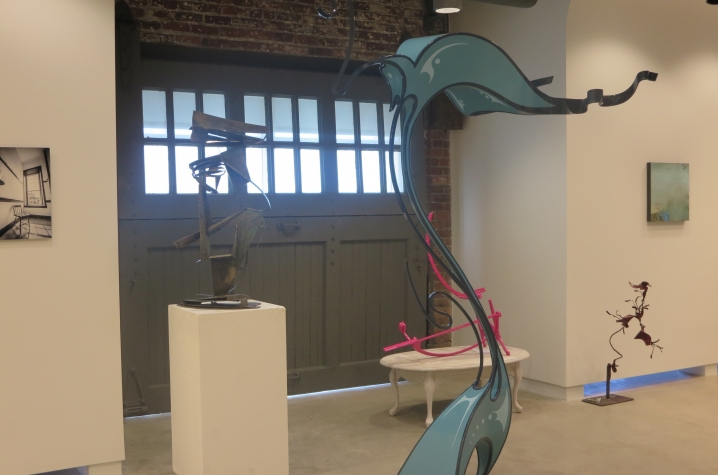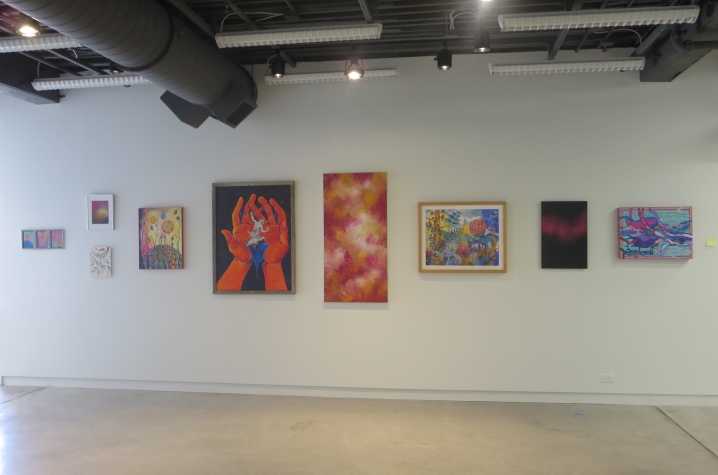 In celebration of the new academic and creative space on campus, students, faculty, staff, alumni, Lexington Mayor Jim Gray, UK College of Fine Arts Dean Michael Tick and UK President Eli Capilouto, among other dignitaries, will come together today at 10 a.m. to cut the ribbon to the $15 million, more than 100,000 square-foot Art and Visual Studies Building — marking the culmination of a four-year acquisition and renovation process. The celebration will continue this evening with the public as the School of Art and Visual Studies presents an open house from 5-9 p.m.
UK's program in studio art has a long and distinguished history. The university offered individual courses in painting and drawing as early as 1881; by 1918 interest in the visual arts had grown to the extent that UK President Frank LeRond McVey reorganized the College of Fine Arts and Sciences (now the College of Arts and Sciences) and created the Departments of Art and Music.
By the mid to late 1960s the size of the art faculty had increased to 16 full-time members and the activities of the studio programs had outgrown the university's Fine Arts Building. To answer the need, UK acquired the former Reynolds Tobacco Company warehouse and began the process of converting it into classrooms, studios and foundries to offer a temporary location for the art and architecture programs.
In the last several years, due to significant structural problems and limitations on teaching summer months in the aging former warehouse, the college and university began looking for a solution that would not only meet the needs of the institution's art students, faculty and staff, but would also save money in necessary renovations to Reynolds Building No. 1. UK proposed and was given state approval to purchase and convert the University Lofts property for the school.
The end product, a 21st-century facility, housed in a historic tobacco processing plant, is a game changer. The UK Art and Visual Studies Building, located at 236 Bolivar Street, is more than 20,000 square feet larger than the school's former home in Reynolds and features not only traditional artist studios and instructional spaces, but several other amenities, including:
· five digital media labs;
· a multipurpose 3D fabrication lab;
· a photography suite;
· a ceramics facility;
· a print media shop;
· a wood shop; and
· drawing, painting and foundation design workshops.
These advances will allow the school to ramp up digital pedagogy by offering new courses and degrees in digital media and design, animation, new media and motion graphics.
"When we first got here, we could not believe it. I walked in and I was smiling from ear to ear. It was great," art studio senior Jourdan Rahschulte said. "The aesthetic, the brick is beautiful, everything about it is beautiful. It's just a really comforting and fun environment to be in."
The digital labs and 3D fabrication lab will also be resources for several other programs in colleges across campus. In addition, many of the university's other students will study in the facility during their undergraduate years, as the School of Art and Visual Studies offers several of the creative path courses in the UK CORE curriculum. More than 1,000 UK students not majoring in the arts will take classes in the building each semester.
Beyond the academic space, graduate and advanced undergraduate art studio students have 7,300 square feet of dedicated studio space to do their work in outside of class. The studio area has no doors on the individual studios in hopes of encouraging the students to explore and learn from one another's work and ideas.
"I think it will be nice to have more of a community, you will get to work with not only your fellow BFA students but also the MFA students who always have really nice feedback for you because they have the more experience," said art studio senior Jakob Lee, who looks forward to working on projects with his fellow artists.
In addition, the building has 4,818 square feet of dedicated and multi-functional gallery space, including a 2,666-square-foot front gallery, more than 1,000 square feet of additional exhibition space on an adjacent hallway, and a black box theater room for intermedia work.
The temperature- and humidity-controlled space utilizes a completely modern lighting system and is also designed to function as a temporary lecture hall for visiting artists and art historian presentations, seating as many as 45 people and employing the latest in digital projection/sound system technologies. The gallery has opened with a display of work from more than 80 UK art and art education alumni, who wanted to be part of the celebration surrounding the new building.
Another interesting element of the Art and Visual Studies Building's design is the use of glass front walls on many of the academic spaces. The hope is not only to give the building an airy feeling, but to also allow students, faculty and staff to see what each other is working on to be further inspired and to help build a rapport across art forms.
"All of the studios flow into all of the other studios, so almost automatically we are going to find students sort of checking out each others' work and sort of talking to each other about their work. It is just going to naturally generate a collaborative innovative environment," said Director of UK School of Art and Visual Studies Robert Jensen.
The size of the new building also is another major advantage for the UK School of Art and Visual Studies — allowing it to bring the art studio program together with the art education and art history and visual studies programs in this new integrated studio/classroom environment, again encouraging collaborative innovation across the disciplines while building community. And it also will provide space for communal area with couches and chairs for students and faculty to use for breaks during long days of classes and work in their studios.
"I have no words. I don't have coherent words for it because it is just such a gift to have this new space that's healthy and bright and clean and airy and climate-controlled and state-of-the-art equipment and materials, new furniture, and just everything that you need to be a creative person in a creative space," said Ruth Adams, associate director of UK School of Art and Visual Studies and associate professor of photography.
With the advances in space, technology and community building offered in the new Art and Visual Studies Building, the talents of individuals at UK School of Art and Visual Studies is not only expected to flourish in years to come but to also attract the best in future artists and art educators to the Commonwealth.
"When you have a facility such as this one, you are able to attract and retain the best faculty. Also it allows you to go after the best students," Dean Tick said. "This building is going to prove a major recruiting tool not just for the College of Fine Arts and the School of Art and Visual Studies, but the entire university. It already has." 
MEDIA CONTACT: Whitney Hale, 859-257-8716; whitney.hale@uky.edu