Keeneland Will "see blue." Friday, Oct. 30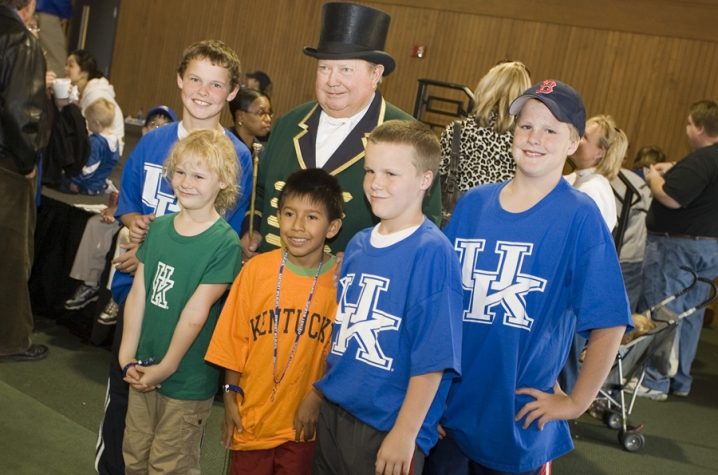 LEXINGTON, Ky. (Oct. 28, 2009) − University of Kentucky students, faculty, staff and alumni are invited to Keeneland for "see blue." Day at 11 a.m. Friday, Oct. 30, as part of UK's 2009 Homecoming activities.
Festivities begin in the "see blue." central tent on the North Terrace for autograph signings, giveaways and photos with the Wildcat mascot.
The fun will continue with live racing beginning at 1:10 p.m. Students, faculty, staff and alumni with campus identification cards or UK Alumni Association membership cards will be admitted free. General admission usually is $5.
UK Basketball Coach John Calipari will be on hand from 1 to 2:30 p.m. at the paddock to sign his new book, "Bounce Back: Overcoming Setbacks to Succeed in Business and in Life." This will be his last public signing until mid-December.
"see blue." Day attendees are invited to wear their UK colors as the football Cats prepare for Saturday's Homecoming battle with Mississippi State. A complete list of Homecoming events is available online at www.ukhomecoming.com.
Faculty and staff who are unable to attend "see blue." Day at Keeneland on Friday because of work commitments will receive free admission on Saturday, Oct. 31, with their valid UK ID card.