'Behind the Blue': Our Path Forward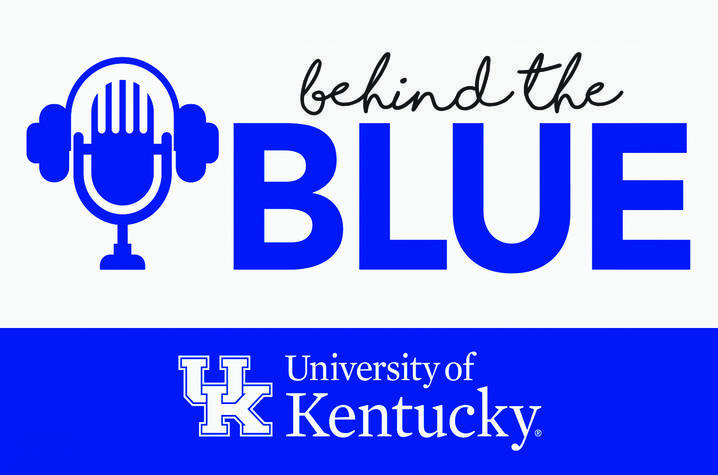 LEXINGTON, Ky. (March 8, 2019) — What does it mean to plan for not just this year or next year, but for the next five years?
That's the innovative idea behind the five-year financial plan known as Our Path Forward. The strategic roadmap is a long-term examination of the revenues University of Kentucky must generate to meet its mission of education, research, service and care for the Commonwealth and beyond the state's borders.
In this edition of "Behind the Blue," Provost David W. Blackwell and Executive Vice President for Finance and Administration Eric N. Monday discuss Our Path Forward, what it means, and why it's so critical for UK's future and that of the entire state.
Monday said the campus had been involved in recent years in an important and engaging conversation around disruption — the idea of how technological and other changes are forcing industries, large and small, into seismic shifts in their basic business models.
"We are in the two markets — higher education and health care — that still have the most disruption in front of them," Monday said.
Blackwell said the university's deans — as UK's academic leaders — have been at the forefront of the discussion around change and disruption.
"We've got to look beyond this year, into next year and the next five years to determine what we are going to be about," Blackwell said. "We need to serve the entire Commonwealth."
Become a subscriber to receive new episodes of "Behind the Blue" each week. UK's latest medical breakthroughs, research, artists and writers will be featured, along with the most important news impacting the university.
For questions or comments about this or any other episode of "Behind the Blue," email BehindTheBlue@uky.edu or tweet your question with #BehindTheBlue.
At the University of Kentucky, our mission is to do more and be more for Kentucky – through the education, service and care we provide in every corner of the state and far beyond our borders. But to meet our growing mission for the state, we must find ways to continue to grow the revenues we need to do the work our state and the world require. At the direction of President Eli Capilouto, Provost David W. Blackwell and Executive Vice President Eric N. Monday are leading several teams of administrators, faculty, staff and students tasked with generating ideas around several core concepts to create a long-term financial path for the University of Kentucky. In the next five years, the University of Kentucky must address a critical financial imperative – a $200 million gap between expected revenues and anticipated needs. That financial plan – Our Path Forward (OPF) – seeks to achieve the appropriate balance between investments in operations, human resources, capital facilities and technology to generate the resources necessary to maintain and expand our mission of teaching, research, health care, and service. You can read more about our efforts here.