A Celebration of 'Firsts' and New Beginnings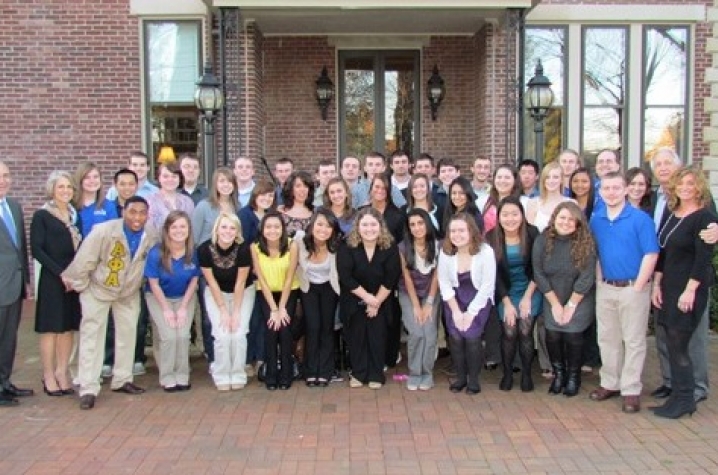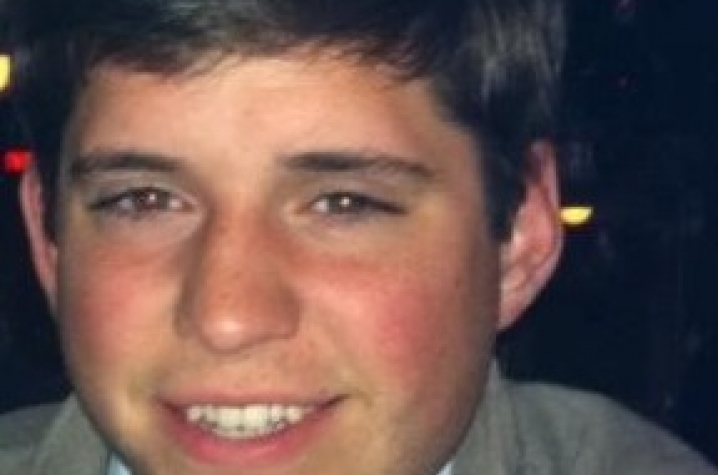 LEXINGTON, Ky. (April 29, 2013) – While this May is the first time graduates will wear blue gowns at the commencement ceremony, graduating senior Anthony Cadle will be experiencing several personal "firsts" when he walks across the stage on May 5. Not only is he the first member of his family to graduate from college, he will also be the first graduate of the University of Kentucky's First Scholars Program.
Cadle will graduate in three years with a Bachelor of Arts in Economics from the College of Arts and Sciences along with minors in history and business. The Dayton, Ky. native has been active during his time on campus in several activities including the Leadership Development Program and in his role as a football equipment manager for the men's varsity team.
"I owe everything that I am and am going to be to the First Scholars Program," said Cadle who credits the program for providing him with many resources and mentors dedicated to making his transition to college smooth. "It was hands down the greatest thing that ever happened to me."
First Scholars was initiated in 2010 through a $1.1 million grant from the Texas-based Suder Foundation, an organization that strives to raise graduation rates among students whose parents have no education beyond high school.
"I wouldn't say that the program 'held my hand;' I'm kind of a free spirit that way," Cadle said. "Rather, being in First Scholars was like bowling with the guard rails up. You're the one throwing the ball, but you have people making sure you're heading in the right direction."
Students chosen to participate in First Scholars receive a scholarship of $5,000 per year and are required to be active on campus and participate in its mentorship program.  
"The program is intense. It invests a lot in its students, and therefore expects its students to return on that investment. It makes sure we take advantage of what UK has to offer," Cadle said.
The program not only provides academic resources, but also provides an avenue for networking with similar students. Each year, the program accepts 20 students who remain involved throughout their undergraduate careers.
"The friends I made through the program were one of the biggest assets," Cadle said. "We are a family — a close-knit community. I'll probably talk to these people and have friendships with them for the rest of our lives."
While Cadle is sad to miss senior year with his First Scholar friends, he is excited for what the future has in store.
"I have worked my entire life for college graduation, so all of a sudden it's like, 'What's next?' It is surreal that I am actually even here. But It is an exciting, exciting feeling," Cadle said.
Cadle's family is very excited and proud of his accomplishments, and his two younger brothers have followed in his footsteps to attend college.
Cadle hopes to pursue a career in economic analysis within the U.S. government or work for a nonprofit organization. He will spend the summer interning for U.S. Sen. Mitch McConnell in Washington D.C., and he was accepted into the Martin School of Public Policy and Administration's accelerated one-year master of public administration program.
Regardless of what he chooses to pursue, he is excited for life after graduation. 
"We are very proud of his Anthony's accomplishments and are excited about his future endeavors," Martina Martin, director of the First Scholars Program, said. "We are looking forward to watching this young man's continued growth as he utilizes the many strengths and skills acquired through this participation within First Scholars."
Cadle said he looks forward to watching the program grow.
"I am excited for my relationship with the program as an alumnus," said Cadle, who will always be grateful to First Scholars.
MEDIA CONTACT: Sarah Geegan, (859) 257-5365; sarah.geegan@uky.edu