Country Music Star Deana Carter Visits Alpha Delta Pi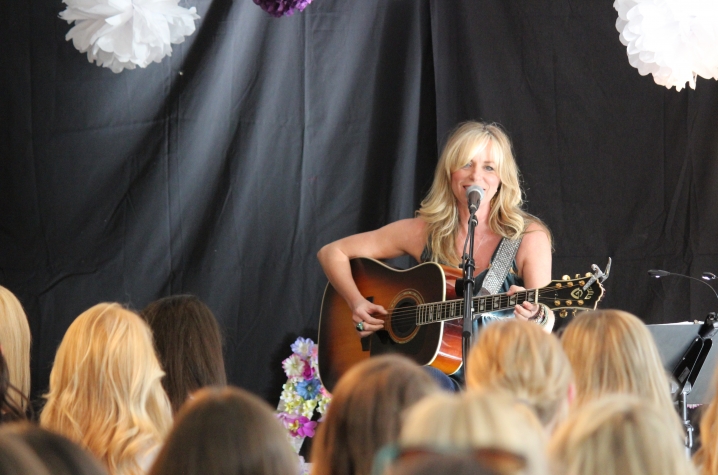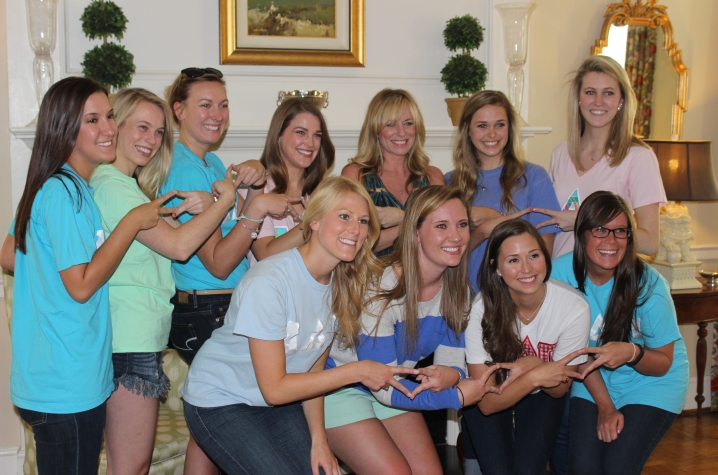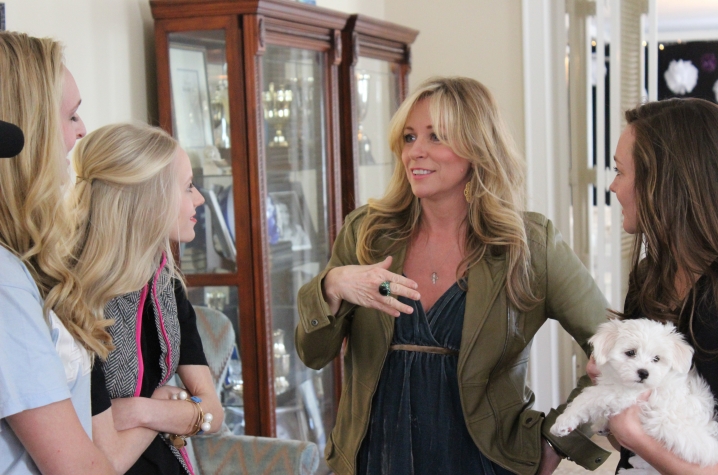 LEXINGTON, Ky. (Apr. 6, 2015) — Country music artist, Deana Carter, visited Lexington last week to give  a private performance for the University of Kentucky Alpha Delta Pi sorority sisters on Tuesday, March 31. The concert was the grand prize of a contest which encouraged each Alpha Delta Pi chapter in the country to raise money for their philanthropy, Ronald McDonald House Charities.
Carter is a country music singer and songwriter sensation. She is the daughter of famous country artist, Fred F. Carter. A native of Nashville, Tennessee, Carter got her start in music by performing on the campus of the University of Tennessee. Her career took flight when her demo tapes caught the attention of renowned country star Willie Nelson. She then signed with Capitol Records and released her debut album, "Did I Shave My Legs for This?" which sold over 5 million copies in the United States. Her debut single from the album, "Strawberry Wine" reached No. 1 on the U.S. Billboard Hot Country Singles & Tracks.
Carter released five more studio albums before taking a break from music to spend more time with her son. Then one day Carter got a call informing her that country music star, Kenny Chesney, wanted to record a song she wrote called "You and Tequila." The song went on to be nominated for both a Country Music Award and a Grammy award. She started writing music again and her latest album, "Southern Way of Life" was released in late 2013.
During her time at the University of Tennessee, Carter was a member of Alpha Delta Pi sorority. She is still actively involved as an alumna and even performed at the sorority's National Convention in Atlanta last summer. Carter started the contest "Do or Die ADPi" where chapters were encouraged to raise money for their national philanthropy, Ronald McDonald House Charities. The chapter with the most money won an acoustic performance from Carter herself.
"In doing a new record last year, I was just looking at what was in my life that's been important to me and I went back to college and ADPi," said Carter. "I thought about my song 'Do or Die' and I just thought of the campaign and Ronald McDonald House and how much of a difference they can make."
The UK Alpha Delta Pi chapter, Beta Psi, won the contest by raising $87,000 for Ronald McDonald House Charities. The Kentucky chapter held two large-scale philanthropy events. Co-hosted with Sigma Chi Fraternity in the fall semester.
The Main Event is  an amateur boxing match that allows members from different fraternities and sororities to compete in the ring. There is also a dance competition which allows sororities to perform in between each match. The chapter raised $51,000 from this event through a combination of restaurant nights, ticket sales, corporate donations and individual donations.
Alpha Delta Pi also hosts Color Me Rad, a 5K race that leaves its participants covered in every color imaginable. An additional $11,000 was raised from this event and the chapter hopes that their  numbers will only increase every year.
The chapter also hosts smaller fundraisers for the charity and visits the Ronald McDonald House Charities of the Bluegrass weekly. With the Ronald McDonald House only being a mile away from the sorority house, the girls are able to be actively involved in working with their philanthropy.
"We set up meals twice a month or more, and we also have holiday parties or game nights, and we just help the Ronald McDonald House with whatever they're doing. Whether it be a red tie gala or an open house for Christmas, we will help them with that," said Hannah Maddox, Alpha Delta Pi's former philanthropy chair. "We've gotten to know the families and all the people that work there so it's really cool."
Since its partnership in 1979, Alpha Delta Pi chapters across the country have raised more than $9 million for the Ronald McDonald House Charities. Carter recalls the importance that serving others played in her college career and wanted to encourage that in current members of Alpha Delta Pi.
"It teaches you early on focus and commitment and something bigger than yourself, and that your input can really make a difference," said Carter. "Every time I drive by a Ronald McDonald House or even go to a McDonalds, I think about ADPi because it's such a beautiful thing."
Carter's visit to the house was not only a concert, but also a personal meet and greet with the girls.  As Carter took the time to talk with the sorority sisters, she shared personal stories and asked questions about their lives as well. During the concert, the room was filled with laughter, singing and even some tears as Carter reminisced on what being an Alpha Delta Pi meant to her. Before she left, Carter took the time to take pictures with the sorority members to document their special day.
"Our Alpha Delta Pi collegians and alumnae, as well as friends and family of members of Alpha Delta Pi, are passionate about our philanthropic partnership with Ronald McDonald House Charities," foundation president Dawn Victor-Herring said. "We are proud of our long-standing relationship with RMHC and Beta Psi chapter who has led the way in demonstrating their charitable spirit on their campus and in their community."
Alpha Delta Pi was founded at Wesleyan Female College in Macon, Georgia. in 1851. The principles of scholarship, leadership, sisterhood and service guide more than 235,000 women in 153 active collegiate chapters and more than 150 alumnae associations of Alpha Delta Pi. The sorority partnered with Ronald McDonald House Charities in 1979 and has contributed over $9.3 million dollars during their 35-year partnership. Alpha Delta Pi headquarters is in Atlanta, Georgia.