Danny Glover to Speak at City's King Celebration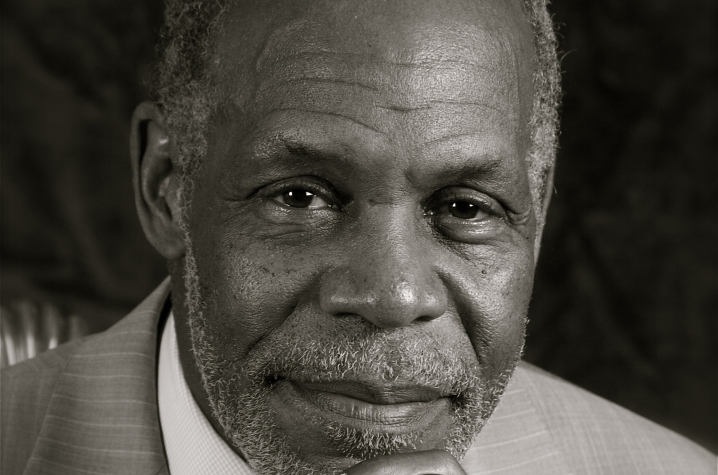 LEXINGTON, Ky. (Oct. 27, 2015) — Actor, director, humanitarian and political activist Danny Glover will speak at Lexington's 2016 Martin Luther King Jr. Day celebration, Jan. 18.
The day begins at 10 a.m. with the traditional Freedom March in downtown Lexington, followed by the commemorative program featuring Glover as the keynote speaker at 11 a.m. in Heritage Hall. Presented by the University of Kentucky and the Lexington-Fayette Urban County Government, the events are free and open to the public.
"Dr. King's legacy is one of progress … progress made habitual, carried as a value … as a covenant that we will not rest until every man, woman and child is afforded a better opportunity than that which was afforded to us," said UK President Eli Capilouto.
With a career spanning more than 30 years, Glover is one of the most respected actors working today. He is arguably best known for his roles as Detective Sergeant Roger Murtaugh in the "Lethal Weapon" series, as Albert Johnson in "The Color Purple," as cowboy Mal Johnson in "Silverado," and Michael Herrigan in "Predator 2." He also had roles in "Witness," "Shooter," "Saw," "Places in the Heart" and "Angels in the Outfield" as well as dozens of other movies, television shows and theatrical productions.
Born to San Francisco postal workers active in the NAACP, Glover's activism became apparent at San Francisco State University, where he joined the Black Students Union and led the longest student walkout in U.S. history, a five-month strike to establish a Department of Black Studies. The department and a School of Ethnic Studies were created, the first of their kind at an American university.
Glover's long history of union activism includes support of the United Farm Workers, UNITE HERE and the American Postal Workers Union. He has regularly supported a series of political candidates and humanitarian causes around the world. Internationally, Glover has served as a Goodwill Ambassador for the United Nations Development Program, focusing on issues of poverty, disease and economic development in Africa, Latin America and the Caribbean. He currently serves as UNICEF Ambassador.
Drawing from expertise and experience, Glover is able to contextualize contemporary issues and offer practical wisdom to new generations on building peace, unity and democracy across racial, ethnic and gender lines.
MEDIA CONTACT: Gail Hairston, 859-257-3302, gail.hairston@uky.edu