Enter to Win: Cats Get Vaxed Incentive Program Expands to Employees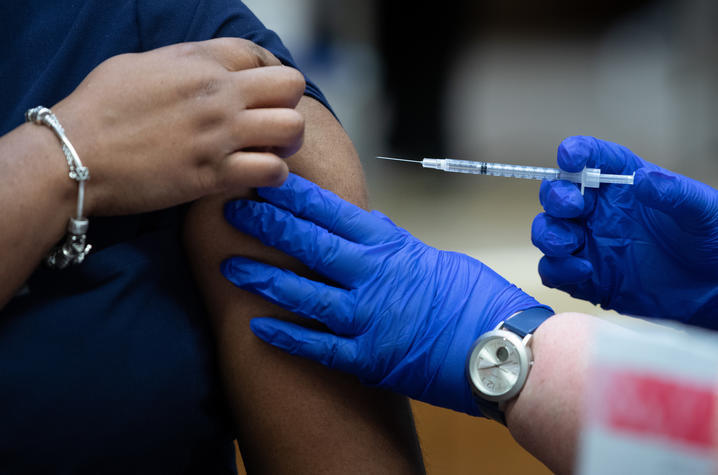 LEXINGTON, Ky. (Sept. 29, 2021) — University of Kentucky employees may now enter to win prizes for receiving the COVID-19 vaccine.
As part of the UK Cats Get Vaxed Employee Incentive Program, fully vaccinated individuals (those who have received at least their first dose of a Moderna, Pfizer or other World Health Organization approved two-dose COVID-19 vaccine, or the one-dose Johnson & Johnson or other World Health Organization approved single dose vaccine), may enter to win a range of prizes.
Individuals must complete this form to be entered for a chance to win.
The potential winners of the drawings will be randomly selected from among all eligible entries received and subject to verification of eligibility and compliance with the rules. Upon the random selection of an entrant and verification, the entrant will be declared the official winner of the drawing.
Eligible UK employees can only submit one (1) entry for the drawings. Prior to each drawing, all duplicate entries will be removed.
Eligible entrants will be eligible for all random prize drawings. All winners will be removed from future drawings. No participant may win more than one prize.
Prizes include, but are not limited to:
Extra week of vacation
Free CSA Voucher
UK men's basketball season tickets
UK women's basketball season tickets
UK baseball season tickets
Joe Craft Center private tour for up to eight people
One time $1000 bonus
Free parking for one year
$100 Flex dollars
$100 Barnes and Noble gift card
$100 Starbucks gift card
Apple Watch
Apple iPad
$100 Kroger gift card
Local restaurant gift card
Horse country tour for up to eight people
Gym membership