Governor Appoints New Board Members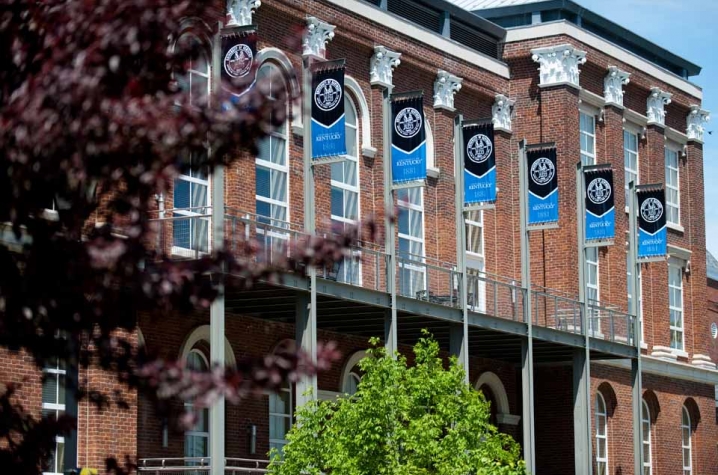 LEXINGTON, Ky. (June 16, 2010) – Kentucky Gov. Steve Beshear recently announced appointments to state college and university boards, including horse breeder William Stamps Farish Jr. of Versailles, self-employed businessman Oliver Keith Gannon of Mt. Sterling, and alumni representative Terry Mobley of Lexington to the University of Kentucky Board of Trustees.
"Education and economic development are two of the highest priorities of my administration, and that is why it is critical that we continue to appoint talented people to serve in these board positions," said Beshear. "The people who will serve these colleges and universities have a great responsibility – to help guide higher education for thousands of students across the state, which in turn shapes our future workforce and economic success in Kentucky."
Farish manages the day to day operation of his family's Thoroughbred business, Lane's End Farm, and is very active in promoting the Thoroughbred industry. Farish currently serves as chairman of the Breeders' Cup and is chairman of Horse PAC, the Thoroughbred industry's political action committee. He is a founding member of K.E.E.P., the Kentucky Equine Education Project, and is also a member of the Board of Trustees of the Thoroughbred Owners and Breeders Association, the Kentucky Thoroughbred Association, The Blood-Horse, Saratoga Reading Rooms, Markey Cancer Foundation, Transylvania University and Shakertown. He is a former member of The Lexington School's Board of Trustees and past president of the Thoroughbred Club of America.
Farish holds a bachelor's degree from the University of Virginia.  He spent two years as the personal aide to President George H. W. Bush after working in banking at Texas Commerce and Merrill Lynch. He and his wife Kelley reside in Versailles with their eight children.
Gannon is CEO and principal owner of Boneal Incorporated.  Based in Menifee County, Ky., Boneal is a nationally recognized provider of manufacturing services, sourcing, procurement and logistics support to private corporations and government agencies.  Boneal's roster of clients is diverse and includes Boeing, Lockheed-Martin, Raytheon, the Department of Homeland Security, U.S. Postal Service and the Department of Defense. Earlier in his career, Gannon was an adjunct professor of chemistry at the University of North Carolina-Asheville.
Gannon is a passionate advocate of education and entrepreneurship as a means of achieving excellence.  As a product of public schools in Eastern Kentucky, Gannon formed the Boneal Charitable Foundation and through it over $150,000 has been committed to outstanding high school students in the region. He provides leadership to a number of charitable, educational and trade groups including serving as an advisory board member to Morehead State University-Mount Sterling and as a trustee for the University of the Cumberlands.
Gannon earned his doctorate at Vanderbilt University after completing his undergraduate studies at the University of the Cumberlands in Williamsburg, Ky. He and his wife Georgetta, a CPA who serves as Boneal's CFO, reside in Mount Sterling.  They have two daughters.
A Lexington resident, Mobley is a native of Harrodsburg, Ky., and a 1965 graduate of the University of Kentucky with a bachelor's degree in history. He was a three-year starter for UK Coach Adolph Rupp's teams from 1962-65.
Mobley recently retired from UK, where he served for 33 years in many capacities, including director of development and chief development officer, interim athletics director, vice president for development and most recently vice president for institutional advancement, where he was responsible for the UK Alumni Association, the development office, public relations and marketing, government relations and WUKY radio.
Under his supervision, UK's $1 billion capital campaign was planned, implemented and successfully completed.
Mobley has served on the boards of the Business Partnership Foundation, the Gluck Equine Research Foundation, the Center on Aging Foundation, the Mining Engineering Foundation and the UK Development Council.  He has been a member of the UK Alumni Association Board of Directors since 1977 and is a recipient of the UK Alumni Association Distinguished Service Award.  He continues to serve as vice chair of the Hope Center Inc., which provides shelter and recovery programs for men and women.
Mobley and his wife Becky, who is also a UK graduate, are both UK Fellows and have three children.