Health Care Workers First to Get H1N1 Vaccine at UK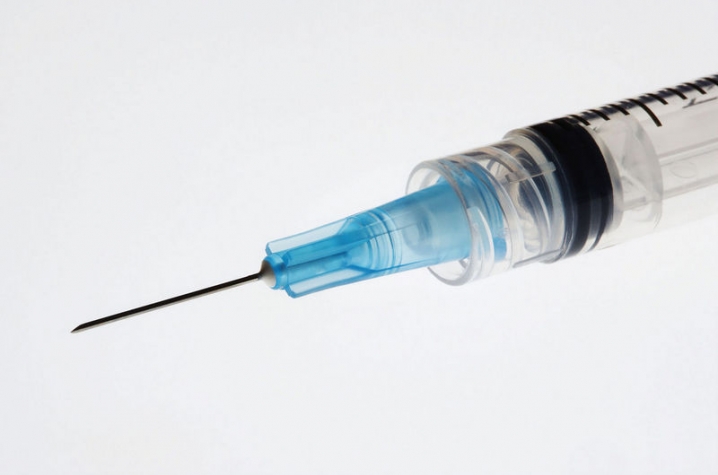 LEXINGTON, Ky. (Oct. 16, 2009) - The University of Kentucky has received its first doses of the H1N1 vaccine. Following Centers for Disease Control guidelines, UK HealthCare has identified priority areas to be the first to receive the vaccine, targeting health care providers and emergency personnel in this initial round. This first delivery of doses is the intranasal vaccine and is not recommended for individuals who are pregnant or have underlying health conditions. The intramuscular vaccine (administered by injection) is expected to arrive later (date undetermined). UK will publicize when it is available and encourage those persons who are pregnant or who have underlying health conditions to get the vaccine at that time.
UK HealthCare is vaccinating its patient care employees, and University Health Services is providing the vaccine to its employees as well as to students from the health-related colleges who have patient contact as part of their educational assignments. Students from the colleges of Dentistry, Health Sciences, Medicine, Nursing, Pharmacy, and Public Health, who have been identified as having clinical rotations, are being contacted via e-mail and offered the first round of vaccines.
When more H1N1 vaccine becomes available (intranasal and/or intramuscular), the university will notify the campus community and continue the vaccination process. The vaccines are being provided at no cost to employees and students. Additionally, the Lexington Fayette County Health Department has scheduled multiple vaccine clinics that are free and open to the community. Please click here to see that schedule.
The CDC recommends certain high risk/high priority groups receive the vaccine first. These target groups include health care and emergency medical services personnel, pregnant women, people who live with or care for children younger than 6 months of age, persons between the ages of 6 months and 24 years old, and people age 25 through 64 years of age who are at higher risk for 2009 H1N1 because of chronic health disorders or compromised immune systems.
For more information, visit the UK H1N1 Web site, www.uky.edu/EM/swineflu.htm and the CDC Web site, www.cdc.gov.