Help Restock the Big Blue Pantry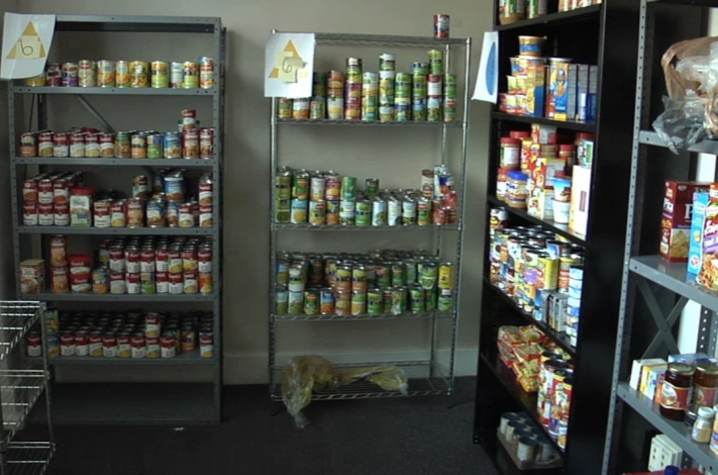 LEXINGTON, Ky. (Nov. 2, 2018) — It is impossible for students to fuel their minds without properly fueling their bodies. Due to limited access to food, many students fight hunger daily at the expense of their health and grades.
The Black Graduate and Professional Student Association (BGPSA) is asking for assistance in reducing food insecurity across campus. BGPSA has teamed up with UK Recycling to host a food drive to help ensure access to adequate amounts of food, especially healthy foods, for students.
The food drive will be held until Nov. 16, 2018, and all proceeds directly benefit the Big Blue Pantry.
 Donation bins for the drive can be found at the following locations:
Agricultural Science Building North: first floor near Dean's Office;
Patterson Office Tower: first and 10th floors near elevators;
UK Chandler Hospital: info desk near Pavilion H Registration; 
C.T. Wethington Building: first floor near Office of Admissions and Student Affairs;
KY Clinic: third floor in front of CGDPI Office
Biomedical Biological Sciences Research Building: second floor near elevator;
Lee T. Todd, Jr. Building: first floor near elevator;
Willard Medical Science Building: second floor near water fountain, across from elevator;
Research Building #1 (College of Public Health): first floor near side entry door;
Anderson Hall: near entry/exit door to the Department of Chemical and Materials Engineering;
Funkhouser Building: in front of Registrar's Office;
Main Building: Provost's Office (Suite 105);
Ezra Gillis Building: hallway of first floor;
Gatton College Building: first floor near entry closest to Patterson Office Building;
College of Nursing: third floor in student lounge;
Help replenish the stock at the Big Blue Pantry and nix food insecurity in the Wildcat community.
Donations are not just limited to non-perishable foods. Toiletries are also welcome.
If you have trouble locating the donation bins and/or have any questions, please do not hesitate to contact Jessica Romious, BGPSA president, at jdromious@uky.edu, or Tamyah Pipkin, BGPSA community service chair, at tamyah.pipkin@uky.edu.